Conservative voters talk Trump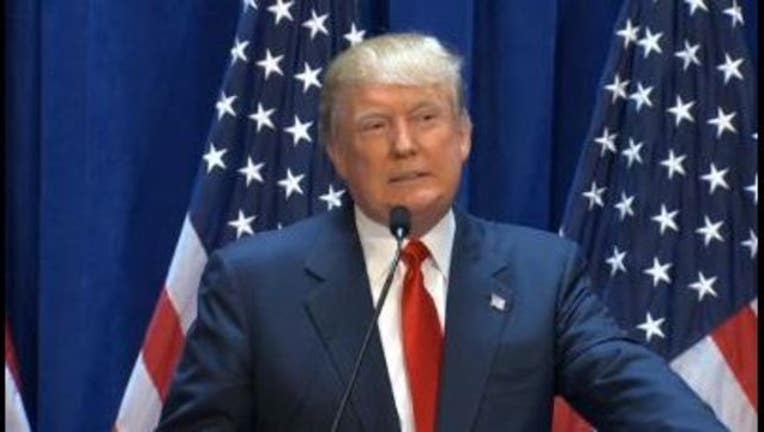 article
On the heels of Thursday's Republican Presidential debate conservative voters continue to talk about one moment that stood out--when Donald Trump refused to pledge his support to the party's eventual nominee.
Trump is one of 17 candidates vying for the Republican nomination, but he will not rule out a run as a third party candidate should conservatives give it to someone else.

"I think he should stay in the fold," said Thomas Mensah of Atlanta.  "It makes the party better and he has a better chance."

That was a huge topic of conversation in the halls of the RedState Gathering, a conservative convention held in Buckhead this weekend.  Trump, along with nine other Republican candidates, scheduled appearances at the event.

"I'm surprised that so many people I know are so enthusiastic for him," said Merrie Soltis of Stone Mountain. "I don't know what his end game is.  I don't even think he seriously wants to be President.  I think he's sort of--he's enjoying the attention.  It's like this is his biggest reality show yet." 

Trump has lead early polls by double digits.  Some believe that will change as other candidates gain more name recognition. 

"He's refreshing in a lot of ways, but personally I'm looking for somebody that has proven results and real leadership and that means you know, what they've achieved in the past," explained Sharon Psarianos of Trophy Club, Texas.

Trump will get his chance to prove himself to voters during an appearance Saturday evening at the College Football Hall of Fame.