Colo. mom finds daughter covered in paint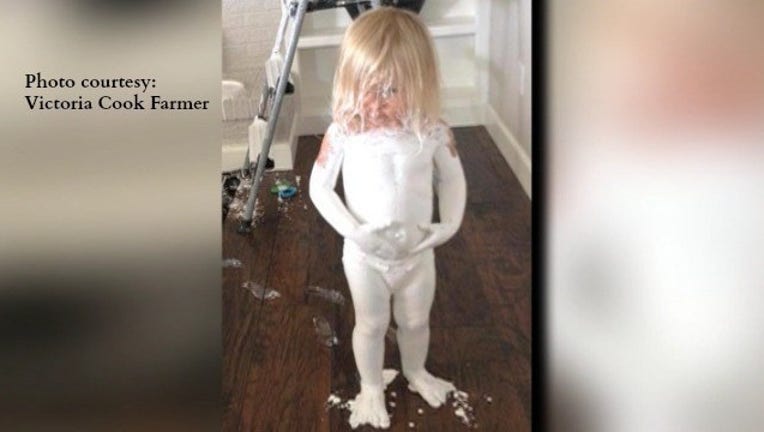 article
We would like to introduce you to Colorado's most promising little artist!
She's only 2-years-old and has seemingly perfected a new kind of self-expression.
Little Anistyn Farmer managed to cover herself in white paint while her mother was in another room.
Victoria Farmer says she was nursing her son when it was suddenly a little too quiet in the next room where she had left her daughter.
They'd been sprucing up their Aurora house and had left an open bucket of paint nearby.
Farmer snapped a photo of her daughter covered in white paint, next to a trail of footprints.
The image, of course, became a hit on social media!
Farmer says her daughter's other artistic accomplishments include covering herself with markers and finger-paint.
There's even a website… artbyanistyn.com.