1-year-old boy accidentally shoots self at home; father charged
MARIETTA, Ga. - A one-year-old boy is dead after accidentally shooting himself in the head. The boy's father, is now in jail being held without bond.
It happened here at the Walton Ridge apartments in Cobb County Tuesday. Police say Royal Clark found the loaded gun and accidentally shot himself.
Sadness and shock spread throughout the apartment complex.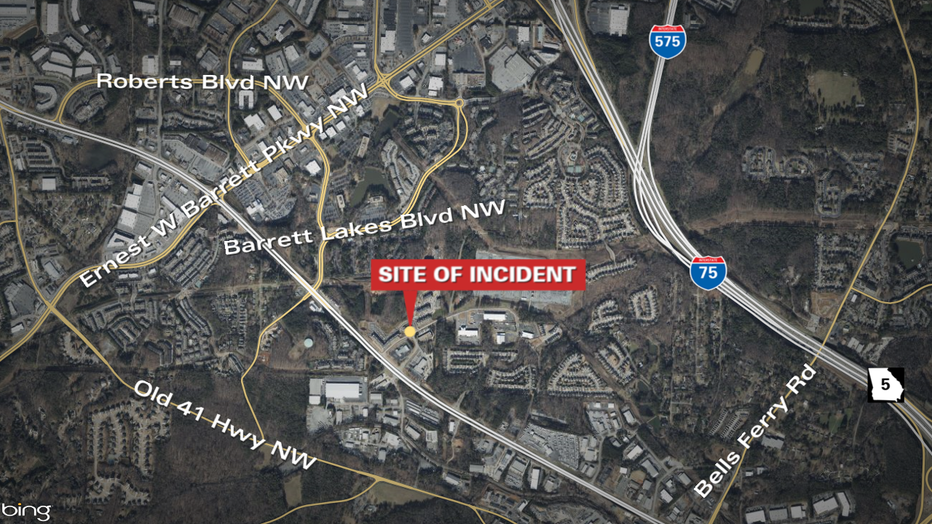 The baby boy was found in an apartment at 1631 White Circle in Marietta.
"That don't make sense right there. I thought people would be a little more cautious having guns around especially with kids running around, I just hate to hear that," said Adam Whalum who lives in the complex.
"Incidents like this are extremely tragic," said Cobb County Police Officer Aaron Wilson.
Investigators linked the gun to the boy's father, 30-year-old Conrad Clark. Clark is now being held in the Cobb County jail on charges of involuntary manslaughter, reckless conduct and possession of a firearm by a convicted felon.
Police say tragedies like this can be avoided.
"To leave a weapon out is dangerous for them but also to anyone else who may think it is a toy. It seems like it's possible that this child thought it was a toy and was playing with it, and unfortunately it cost him his life," said Officer Wilson.
Liz Bell says she didn't know the family, but is heartbroken over their loss.
"I never was for everybody having firearms to begin with and to have it out where a little baby can get a hold of it, it is just sad. His little life hadn't even begun yet," said Bell.