CHOA Service of Gratitude Program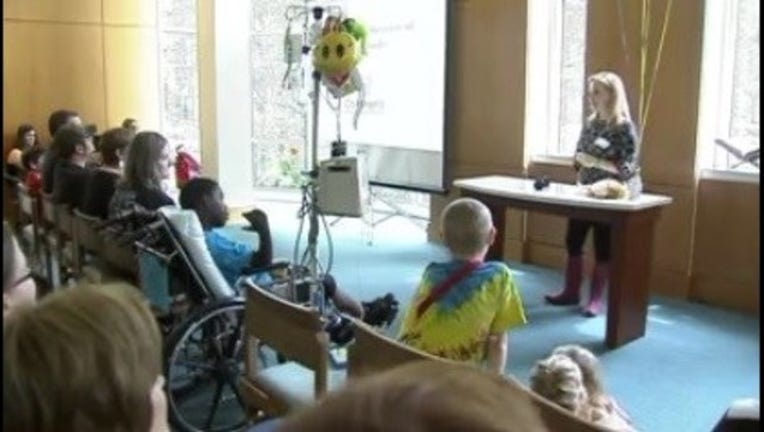 article
Children's Healthcare of Atlanta hosted its Service of Gratitude program at CHOA's Egleston chapel Saturday.

Transplant donor and recipient families attended the annual event. It's an opportunity for attendees to honor the gift of organ donation and transplantation.
Tim Cantrell, the father of four year old Grace who was featured on Fox 5 last year while on the donor list for a new heart, was among the featured speakers. His daughter received the life-saving operation in January, on her birthday.
"She's literally a walking miracle and not only do I look at her, I look at all the other children who have heart transplants and how well they are doing and running around and playing sports living a normal life you would never even think it," said Cantrell.
Paige Eavenson also spoke during the event. Her daughter Corrie, diagnosed with a liver condition at just nine weeks old, received a new liver in February.
Like Grace's parents, Corrie's family is happy to share their story in hopes of helping others. Eavenson said,
"It's really encouraging to be around other families of organ transplants, organ donation because we are able to share our stories with one another and discuss the pros and cons of transplants, the journeys that we have with one another, realizing you are not alone on this journey or the only one who has been through it."