Chick-fil-A to open 2-story, drive-thru restaurant in Atlanta, walk-up in New York City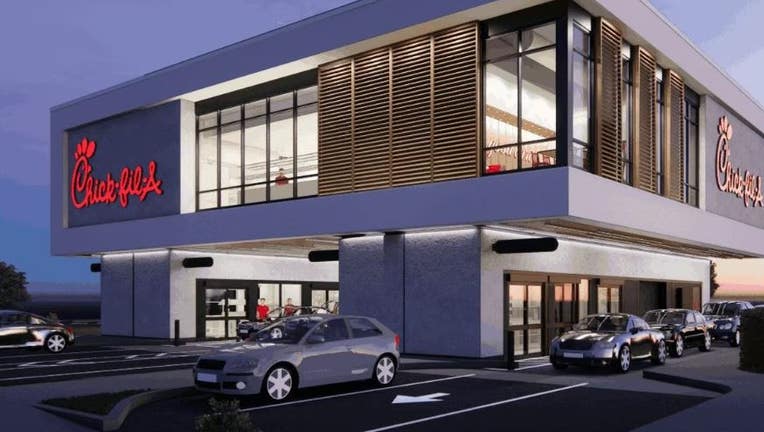 article
ATLANTA - Atlanta-based Chick-fil-A will open two new restaurants in metro Atlanta and New York City in 2024.
These aren't your typical Chick-fil-A restaurants, however. The restaurant planned for metro Atlanta will be a two-story, drive-thru restaurant and the New York City location with be a walk-up restaurant that only accepts digital orders.
The goal is to cut down waiting times for Chick-fil-A fans.
The metro Atlanta restaurant will have 4 lanes and customers will place their order with a team member or use the mobile app. Additionally, the two-story restaurant will have a kitchen that is twice as large as a typical Chick-fil-A location. And, there will be a conveyor belt to deliver the food from the kitchen to the drive-thru area.
The New York City walk-up restaurant is designed to fit in urban areas with heavy foot traffic.
The exact location of the metro Atlanta restaurant has not been announced.