Changes to 9 House districts pass after Democrats protest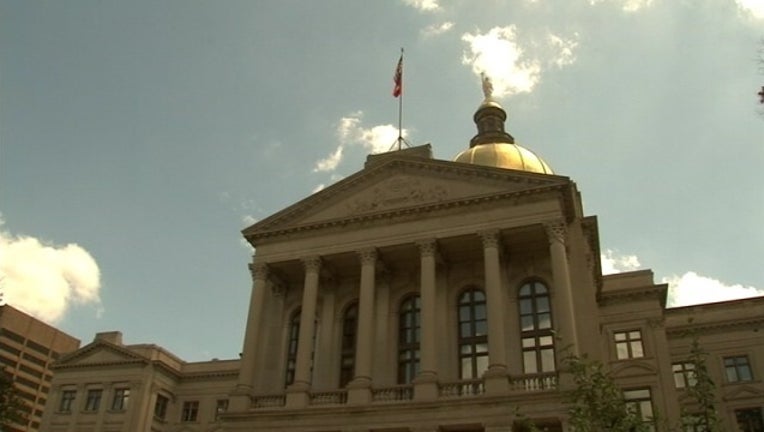 ATLANTA (AP) - Republicans approved changes to nine Georgia House districts Friday as Democrats accused the majority party of trying to protect its own.
The bill was approved on party lines, 108 to 59, and heads to the state Senate.
House Speaker David Ralston defended the proposed changes Friday, saying "they hurt no member of the House of Representatives."
Democrats protested changes they believe benefit two incumbent Republicans who had narrower victories in November than in recent years.
Friday marked a key deadline for the General Assembly. Legislation must pass at least one chamber by day's end to stay alive for the year.
Democrats argue the proposed changes create an advantage for Rep. Rich Golick of Smyrna and Rep. Brian Strickland of McDonough. Democrats tried unsuccessfully to take both seats in November. Golick won 53 percent of the vote against Democrat Erick Allen; Strickland won 51 percent against Democrat Darryl Payton.
Georgia's Constitution gives state lawmakers the authority to draw House and Senate districts "as necessary" after the U.S. Census is completed every 10 years. Courts have determined that any changes between censuses are within the General Assembly's authority.
Ralston said the move isn't "unprecedented."
"I think that we're responding to the desires of a number of members who believe, who know their areas and know the communities they live in, trying to put communities of interest together," Ralston said.
Atlanta Rep. Sheila Jones is the only Democrat in an affected district. Hers shares a boundary with Golick's. Jones said she didn't ask for the changes and wasn't consulted about them.
"I am concerned that they introduced this legislation at the eleventh hour without the courtesy of informing me, the only Democratic member affected by this change," Jones said. "Regardless of party, notice is fair and customary."
The House Reapportionment Committee approved the bill Wednesday without any public testimony after the panel's chair, Rep. Johnnie Caldwell, R-Thomaston, introduced it on Tuesday.
Kelli Persons, a program manager with the League of Women Voters, said the group is concerned that the changes weren't made in a transparent way.
"These maps weren't available to members of the public before the committee vote," Persons said in an interview. It's a situation where elected officials are simply choosing their voters rather than voters choosing their elected officials."