Carter to Mediate Dispute over MLK Bible, Nobel Peace Prize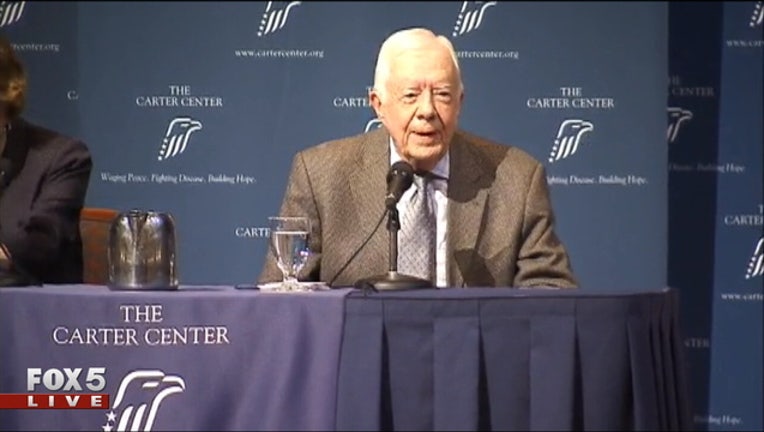 article
ATLANTA (AP) - Former President Jimmy Carter is stepping in to help resolve a legal battle over the Rev. Martin Luther King Jr.'s traveling Bible and 1964 Nobel Peace Prize.
The late civil rights leader's estate is controlled by his sons, who last year asked a judge to order their sister to surrender the items. In a board of directors meeting last year, Martin Luther King III and Dexter Scott King voted 2-1 against Bernice King to sell the two artifacts to a private buyer.
The judge in the case in May ordered the two sides into mediation after lawyers for both sides said they were close to an agreement and Bernice's attorneys asked for mediation.
Jason Carter is the former president's grandson. He confirmed on Monday that Carter is serving as mediator.