Carter: Expecting 'fairly harmonious transition' of power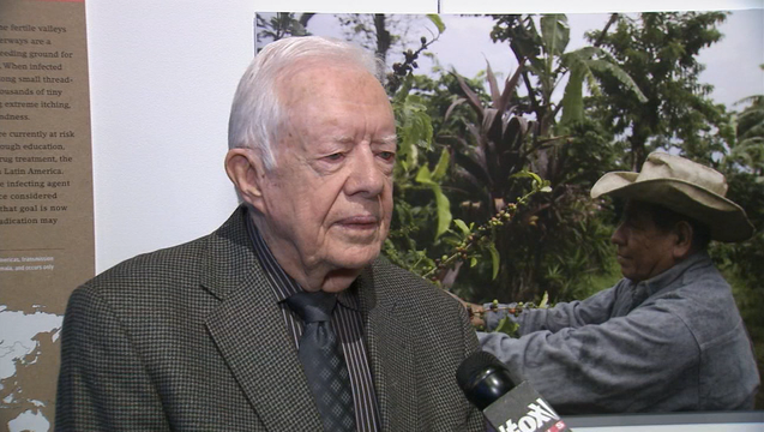 ATLANTA - Former President Jimmy Carter said he is still expecting a peaceful transition of power in Washington next week.
Mr. Carter stopped by the Jimmy Carter Presidential Library and Museum in Atlanta on Wednesday to speak about progress in the Carter Center's fight against Guinea Worm disease.
After a press conference announcing just 25 human cases in the world last year, FOX 5's Paul Milliken asked President Carter for his thoughts on the upcoming inauguration given the recent headlines of hacking.
"Well, I think it's going be a fairly harmonious transition. Both President Obama and President-Elect Trump both say that. As soon as the members of the cabinet are chosen, I'm sure they'll be very aggressive going into the existing state department and attorney general's office and learning all they can. So, I don't see any big problem with the transition. Of course there's going to be a difference in philosophy, but that's happened quite often in the past," said President Carter.
President Carter has said he plans to attend next week's inauguration in Washington.
NEXT ARTICLE: Carter: Guinea worm disease reported in 3 countries in 2016