Burger King to make vegan 'Impossible Whopper' nationwide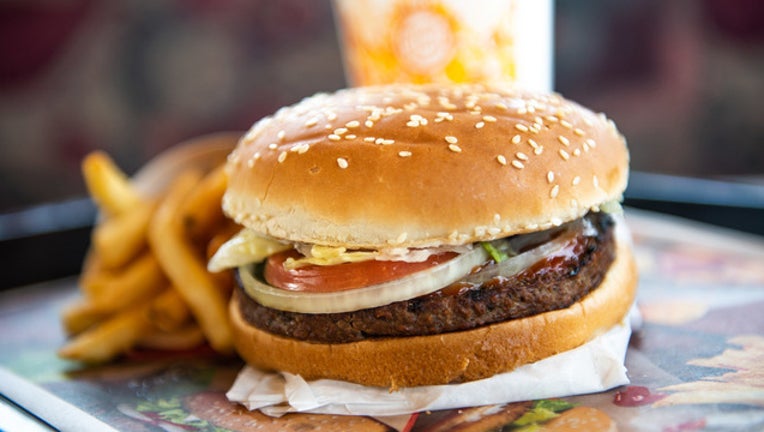 ST. LOUIS (FOX 5 Atlanta) - Burger King is planning to take its vegan Whopper nation-wide this year.
The fast food giant has been testing the Impossible Whopper in St. Louis for the last four weeks, using patties from Silicon Valley-based Impossible Foods.
Now, the company says the tests went "exceedingly well," and that they plan to expand to other markets.
Other test markets should expect the vegan burgers sometime in 2019.
FOX 5 reported this story from Atlanta.