Brookhaven homeowner shoots, kills burglary suspect, police say
BROOKHAVEN, Ga. - A suspect who was attempting to burglarize a Brookhaven home is dead after being shot by the homeowner on Wednesday, police say.
Brookhaven police were called to a home on the 1700 block of Wilmont Drive NE shortly after 1:30 Wednesday afternoon.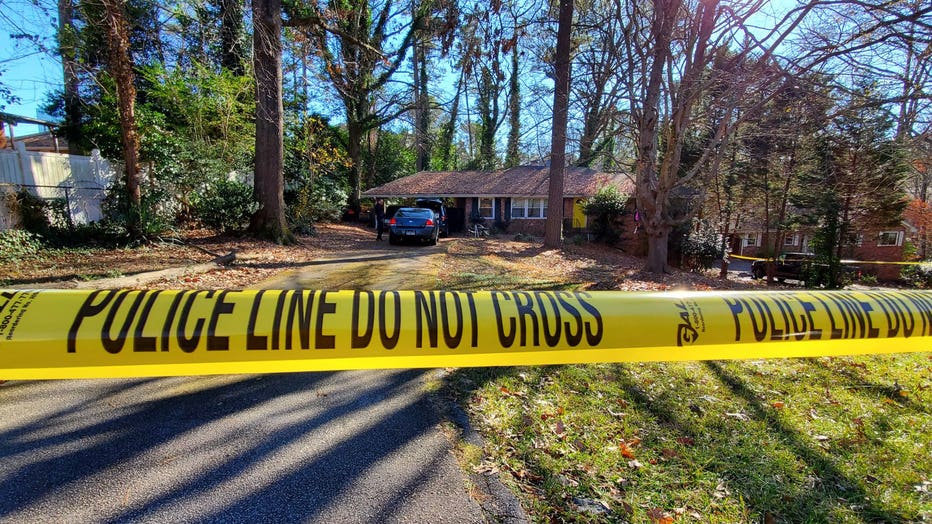 The Brookhaven homeowner came home and interrupted a burglary.
Police told FOX 5 that the homeowner came home and interrupted a burglary in progress. The homeowner then shot and killed the suspect.
The homeowner spoke to FOX 5 and said he was deeply saddened by what happened. He said he walked into his home and stepped on shattered glass. Seconds later, he heard voices coming from the back of his home, where his children's rooms are. When he looked down the hall, he said he made eye contact with the intruder, and that is when he ran to grab his assault rifle.
Officials have not yet identified either the homeowner or the shooting victim at this time.
It is unknown whether any charges will be filed against the homeowner.
The homeowner said he hopes this terrifying encounter will be a lesson to families to have better security at their homes and to have a plan in place in case an intruder breaks in.
Police are still investigating whether or not the intruder was armed. Neighbors said they heard two distinctly different kinds of popping sounds.
"The one was a real crack and the other two were 'boom, boom' that came 30 seconds later," said a neighbor who was watching the impeachment hearings when the gunfire rang out.
Officers said they see burglaries increase this time of year. They urge homeowners to secure their homes with alarms and cameras, if possible.