Boy born without fingers gets 3D printer hand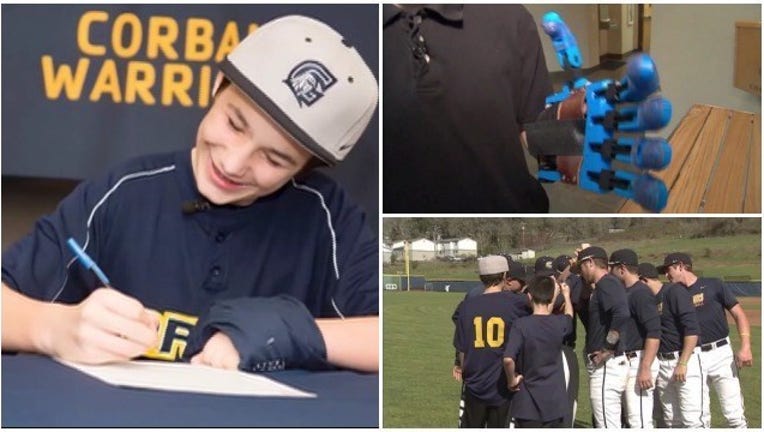 article
A 13-year-old Oregon boy was born without fingers on his left hand, but with the help of his new 3D printer hand a baseball team has signed him!
Dawson Riverman is a sports loving teen. He was born without fingers on his left hand, but he has never let that stop him. He has always found a way to adapt.
Last year, he got a hand created by a 3D printer and it's changed his life.
Corban University hosted Dawson, his family and his best friend at their home opener. Dawson signed a letter of intent for the baseball team.
"They've just opened up their hearts to us and just made it amazing, amazing journey."
His parents are just as overwhelmed as their son. Watching the boy, his best friend and younger brother warm up with the team and hang out in the dugout was more than they hoped for. The family even got to throw out the ceremonial first pitch.
While the team can draw motivation from Dawson, his family hopes Dawson will draw more confidence from the experience.
It's something his new hand has already given him.
Dawson is a man of few words, but the look on his face said it all!
Dawson's mom says they plan to develop a program to teach students to print the 3D hands for other children.