'Bowling Ladies' fight to keep club in hilarious parody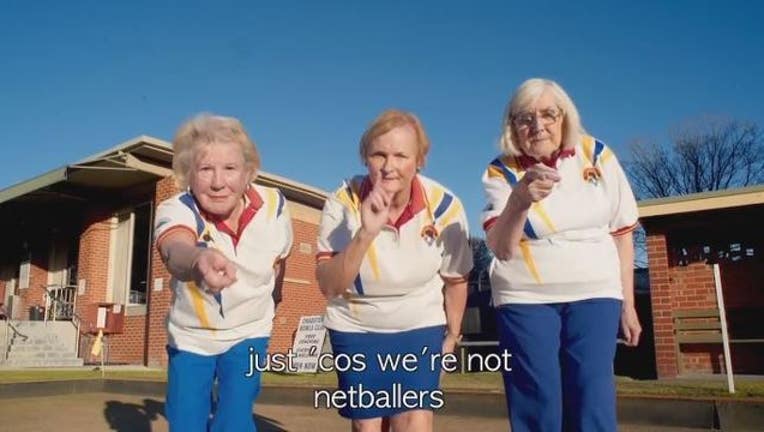 Members of a bowling club in Australia are hoping a hilarious parody on social media will help them save their beloved facility from being demolished.
"In November of last year, Stonnington Council endorsed the Chadstone Bowls Club site and the preferred site for an indoor netball/basketball stadium," Denise Wallish with the Save Chaddy Bowls Committee told FOX 5 News. "This would mean that our club, that has been our sporting home for 60 years would be bulldozed and our members, many of them elderly, would be evicted."
Wallish said the Chadstone Bowls Club has been contacting Stonnington Council for months, in hopes of them changing their minds. 
"For many of our members this is not only a place to exercise, but it is their social connection with the community." 
The group sent letter after letter to the council but said they still wouldn't listen to them. So, Wallish decided something more needed to be done. 
"We needed to do what the younger generation does and spread our message via social media," Wallish told FOX 5's Katie Muse. 
Wallish said after a couple of glasses of red wine, she came up with some "rejigged lyrics" to Beyonce's "Single Ladies." Then, they turned to three dedicated members of the league and recorded an amazing parody that will quickly turn anyone's frown upside down. 
"The three 'Bowling Ladies' had not heard of Beyonce before this," Wallish said. "She is now their idol and they cannot believe she did those dance moves in high heeled shoes!"
Wallish said the reaction to the video has been amazing, and she's received praise from all over the world. 
At this point, Wallish said Stonnington Council has not reacted to the video or reached out to the Save Chaddy Bowls Committee. In the meantime, an online petition to save the bowling site continues to garner more signatures.