'Blackface' Teacher Apologizes after Photo Goes Viral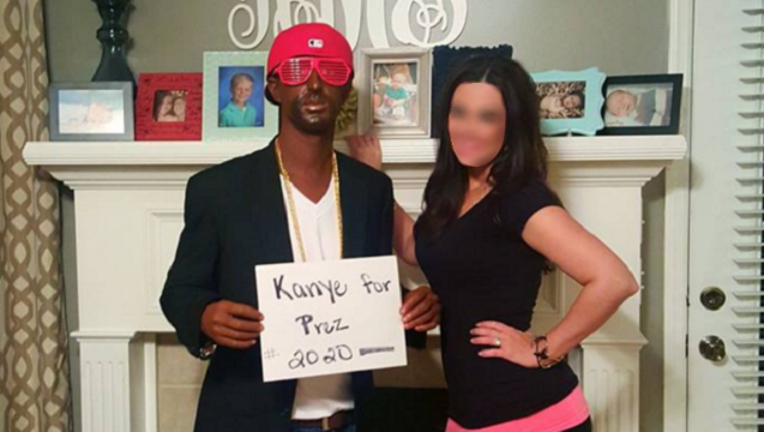 article
An Alabama teacher has apologized for dressing in "blackface" while wearing a Kanye West costume during a Halloween party.
WHNT News 19 reported that the Decatur City Schools superintendent read an apology letter from 5th grade teacher Heath Morrow following an investigation into a picture was posted on Facebook and then surfaced other social media sites. The district would not comment into the teacher's current status of employment.
The picture shows Morrow with his wife with a "Kanye for Prez 2020" sign. His wife appears to be dressed as Kayne's wife, Kim Kardashian.
AL.com reported that Morrow's wife posted to the photo on her Facebook page with the caption "Haha some people thought Heath was really a black man." The photo has since been either deleted or made private.