Big crowds 'drift' back to Road Atlanta for storied event
BRASELTON, Ga. - There's no other place like it in motorsports: Turn 10 at Michelin Raceway Road Atlanta. 
Nearly 20 years ago, it literally helped pave the way for Drifting in the United States. And this weekend, the nation's top competitors are back at this "hallowed horseshoe."
Drift Atlanta presented by Bud Light Next returned to Michelin Raceway Road Atlanta yesterday and continues Friday and Saturday, filling the Braselton venue with screaming fans and screeching tires. The event is the second round of competition for the Formula DRIFT Pro Championship Series, which is celebrating its 20th season this year; it's also the opening round for this year's PROSPEC Championship Series.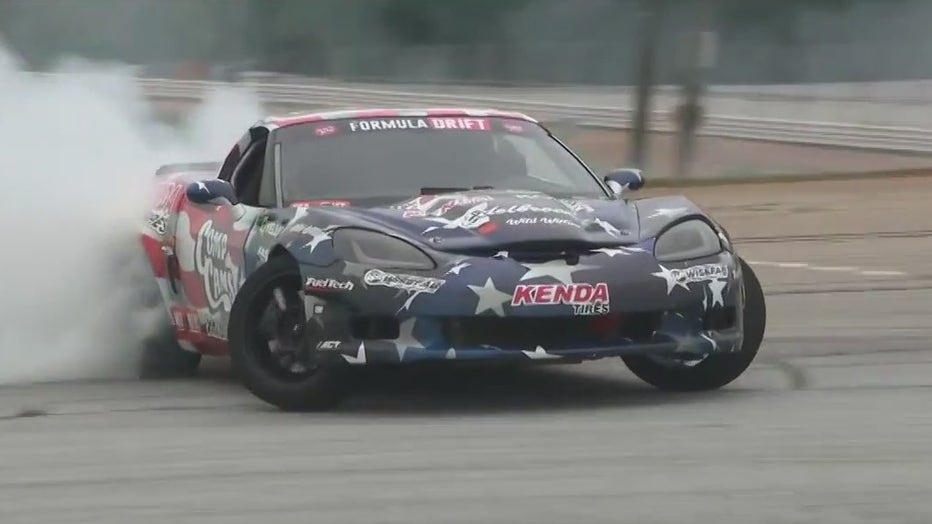 Drifting, in case you've never experienced it, is a unique motorsport during which drivers oversteer on purpose, losing tire traction but still staying in control as the car turns (or "drifts") around a corner. Drivers are scored by a panel of three judges, and are eliminated bracket-style until one driver "drives off" with the event. 
But…let's go back to Turn 10 for a moment. Formula DRIFT got its start in 2003, when co-founders Jim Liaw and Ryan Sage staged an exhibition competition in Irwindale, California. Then, in February 2004, Road Atlanta paved Turn 10, creating a perfect battleground for Drift drivers — and in May of that year, Formula DRIFT held its first-ever round here in North Georgia. By the next year, Formula DRIFT had expanded to a six-round series…and its popularity continues to grow today.
Michelin Raceway Road Atlanta is located at 5300 Winder Highway in Braselton; for information on tickets to Drift Atlanta presented by Bud Light Next, click here. And click the video player in this article to check out our morning in Braselton, getting an up-close look at the Drifting action!