Bakery brings 'international flavors' to Braselton
BRASELTON, Ga. - If you've ever driven into historic Braselton, you've seen the big brick building with the words "Braselton Bros., Inc." painted on the front. Back in 1904, it was opened by the brothers as a department store — and it's safe to say their goal was to fill the bank vault inside with plenty of dough.
Well, more than a hundred years later, there's still plenty of dough to go around. But now, it's the literal kind.
The building now known as The 1904 currently houses several small businesses, including Sugar n' Proof, a bakery owned by Rana Obeidat. Born in Kuwait, Obeidat says her world travels — including stops in places like Jordan and Dubai — are a major ingredient in her baking style.
"I always try to bring international flavors into my bakery," she says. "You're not going to find your basic vanilla scone. You're going to find something like ube or lavender." 
In fact, it was all that globe-trotting which led the baker to settle down in small-town Georgia. 
"Traveling so much, so often, I just wanted to go somewhere I didn't know anyone, or no-one knew me," she says.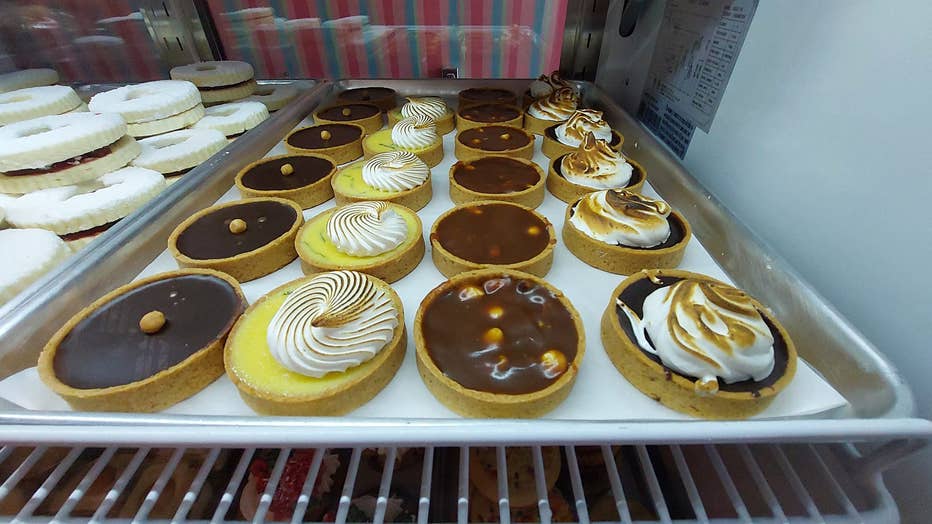 Which is funny, because after taking over Sugar n' Proof in 2020 and moving it into the historic building 2 years later, Obeidat did something that put her business under a big blazing spotlight: she made a TikTok. Her short video showcasing an enormous, gooey chocolate chip cookie garnered more than 3 million views and has gained her a wide fanbase on the video hosting site. 
While the baker enjoys the platform, she says her priority is pleasing her own community.  
"Braselton is like a melting pot; there's so many people moving into Braselton," says Obeidat. "So, I want them to come in and find something that transports them back home."
Sugar n' Proof is located at 9924 Davis Street, Suite 1, in Braselton — current hours are 10 a.m. to 3 p.m. on Thursdays, 10 a.m. to 4 p.m. on Fridays and Saturdays, and 10 a.m. to 3 p.m. on Sundays. For more information, click here.