Baby makes a "splash" during photo shoot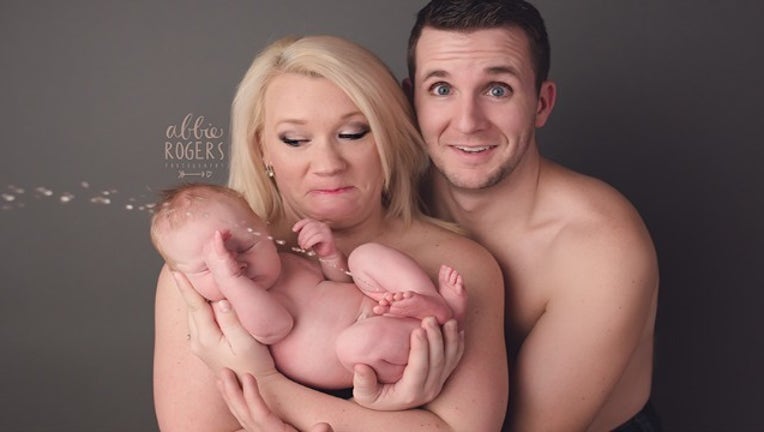 Sometimes when you gotta' go, you gotta' go! This little one had a nice (or not-so-nice) surprise during a family photo shoot. And it has everyone on the internet giggling.
Abbie Rogers is a photographer in Indiana--and one of her specialties is capturing newborns in all the perfect moments. We can definitely say this one made quite a splash...