GBI crime lab finds gunshot residue on protester killed by troopers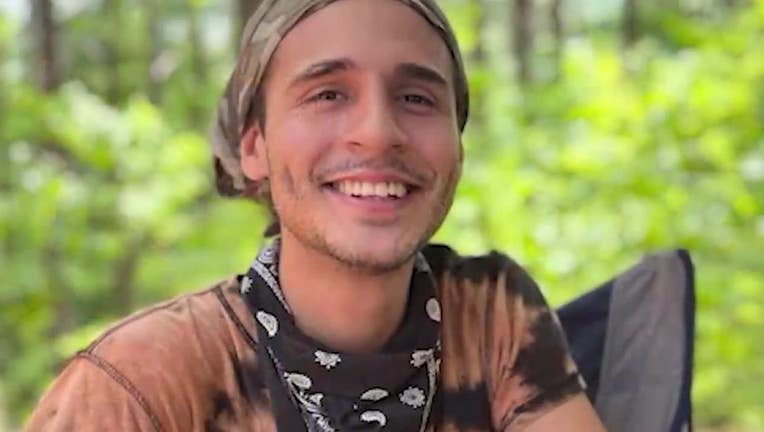 article
DEKALB COUNTY, Ga. - Testing by the Georgia Bureau of Investigation shows there were characteristics of gunshot residue on the hands of a protester who was shot and killed by troopers during a sweep around the Atlanta Public Safety Training Center, according to a report released Tuesday.
While the autopsy report recently released by the DeKalb County Medical Examiner's Office did not visually find gunshot residue, a kit was sent to the GBI for a deeper inspection.
Manuel Esteban Paez Teran, who went by "Tortuguita" and used they/them pronouns, openly opposed the site's construction. The day Teran was killed on Jan. 18, officers were raiding campgrounds where Teran and other demonstrators had been camping out for months to protest the development of the facility.
The DeKalb County Medical Examiner's Office performed an autopsy on Jan. 19, a day after Teran was shot by GSP troopers.
According to that autopsy report, no gunpowder residue was seen, but a sample was collected:
"The hands were bagged prior to this examination. The bags are given to the investigative agency. Evidence of parenteral drug abuse in the upper extremities is lacking. The fingernails are closely trimmed and intact. Gunpowder residue is not seen on the hands. A GSR kit is performed," the report reads in part.
That GSR kit was sent off to the GBI Crime Lab for analysis. The findings were released Tuesday. This report "revealed the presence of particles characteristic of gunshot primer residue."
According to the report, more than "five particles characteristic of GSR" were found when using a "scanning electron microscopy/energy dispersive x-ray spectroscopy (SEM/EDS) and analyzed for elemental composition and particle morphology". Forensic investigators look for "single, discrete, microscopic particles, molten in morphology, that contain the elements lead, barium, and antimony" when searching for gunpowder residue.
An independent autopsy presented by Teran's family and attorneys March 13 does not include any information about residue.
Page 1/5: of Private Autopsy released by the family of Manuel Paez Teran.
The presence or absence of residue on Teran's hands remains a hot button issue because troopers claim the protester fired a weapon at them first. Family, friends and other demonstrators have called that claim into question as the independent autopsy suggested Teran's hands were raised when they were shot multiple times.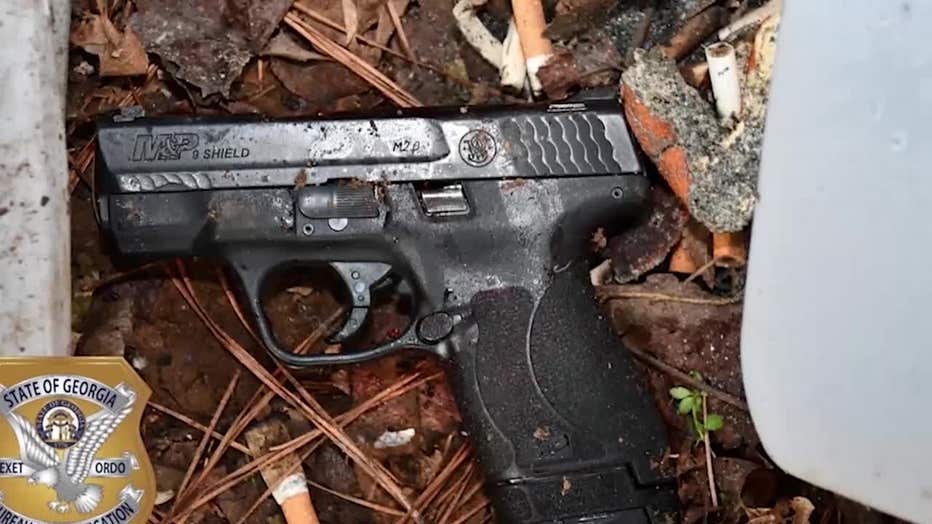 The GBI says this was the gun Manuel Esteban Paez Teran used to shoot a Georgia State Patrol trooper during a raid near the "Cop City" Atlanta Public Safety Training Center. (Georgia Bureau of Investigation)
According to the DeKalb County Medical Examiner's report, Teran had at least 57 gunshot wounds in their body, including the hands, torso, legs and head. Their death was ruled a homicide.
While the Atlanta Police Department released body camera footage that shows audio of the shootout, there is no footage that shows the actual incident, according to the Georgia Bureau of Investigation.
This investigation is ongoing.