Atlanta police Twitter account hacked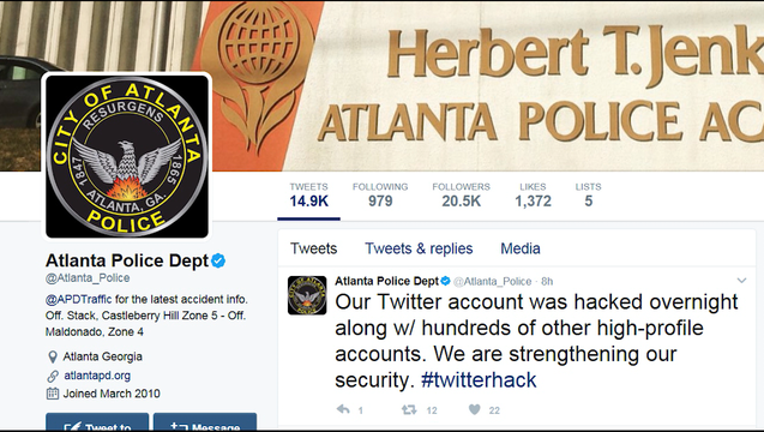 ATLANTA - Hackers have hit the Atlanta Police Department's Twitter account.
It was one of hundreds of corporate and government accounts hacked this week.
The hacked accounts were used to tweet out Swastikas and Turkish phrases.
The Associated Press reported investigators have linked the hacking to Turkey's diplomatic feud with Germany and the Netherlands.
The offensive tweets have since been deleted.
NEXT ARTICLE: Dawson County deputies search for suspicious driver