Atlanta officers injured chasing suspect during double murder investigation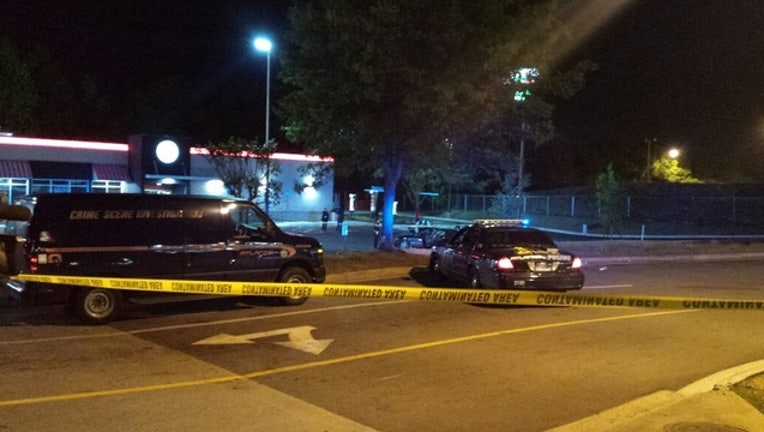 ATLANTA - Two Atlanta police officers were injured while working a double murder case and chasing an armed man running on the interstate.
Investigators said around midnight police got a call about a shooting in the Burger King parking lot on Donald Lee Hollowell Parkway.
Responding officers found a man shot to death in a car.  He was rushed to Grady, but didn't survive. Police said another man was found lying in the parking lot.  
Not long after, another call came in complaining of a man running on I-285 northbound armed with a handgun. Officers found that person and chased him on foot on the highway. That's when the officers were hurt by two vehicles near Bolton Road in northwest Atlanta. 
Police said it's possible the officers were struck by an APD squad car. They were both taken to Grady Memorial with non-life threatening leg injuries. 
Fellow officers stopped by the hospital to check on their condition.
Police did manage to take the suspect into custody and believe he was in the victims' car, but not the likely shooter. That person remains on the loose and was seen fleeing the scene in a dark late model car.  
Police say it's too early to know what set off the violence, but told FOX 5 they found narcotics in the victims' car.
Anyone with information about the case is asked to call Atlanta Police.