Mayor announces $55K proposal to support Atlanta's transgender community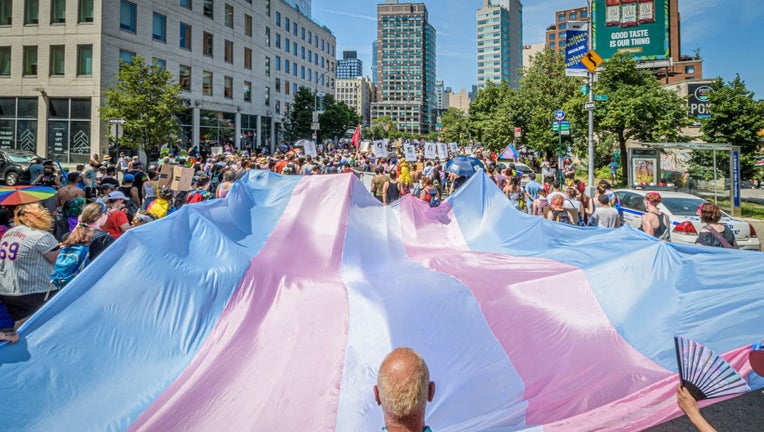 article
ATLANTA - Atlanta Mayor Andre Dickens announced a $55,000 proposal to help support the transgender community of Atlanta. The funding, if approved, would allocate donations to a variety of organizations that focus on the betterment of trans adults and youth.
"Across the nation, we are seeing a push against the transgender community to eliminate the fundamental right to simply be who they are," said Mayor Dickens. "Everyone has the right to live their life with dignity and freedom from fear, and our Administration wants the transgender community to know we stand with them."
The funding was introduced to the Atlanta City Council through three pieces of legislation sponsored by Councilmember Matt Westmoreland. If approved, city leaders expect the money to be split the following ways:
$10,000 donation to Atlanta Legal AID Society, Inc. to support their efforts for transgender and gender expansive residents navigating through the legal process of changing their names and update their supporting documents free of charge
$25,000 donation to Destination Tomorrow for a first-of-its-kind LGBTQ mentoring pilot program in Atlanta
$20,000 donation to Black Emotional and Mental Health Collective (BEAM) to sponsor up to 25 scholarships for Black Mental Health and Healing Justice Peer Support Training for Atlanta's transgender and gender expansive youth
This would be Atlanta's largest investment into its transgender community to date.
"I'm grateful for the leadership of Mayor Dickens and our Division of LGBTQ Affairs in providing resources and support to our trans residents," said Councilmember Matt Westmoreland. "As a former teacher and school board member, I am especially excited about the investments in our young people. I hope this reinforces to them that we see them and love them."
In addition to the proposal, the mayor and his team said they're also exploring ways to support City employees and their dependents who seek gender-affirming care, despite Gov. Kemp signing a bill banning some of that care for trans youth into law at the end of March.