Atlanta Falcons trade Matt Ryan to Indianapolis Colts, sign new QB Marcus Mariota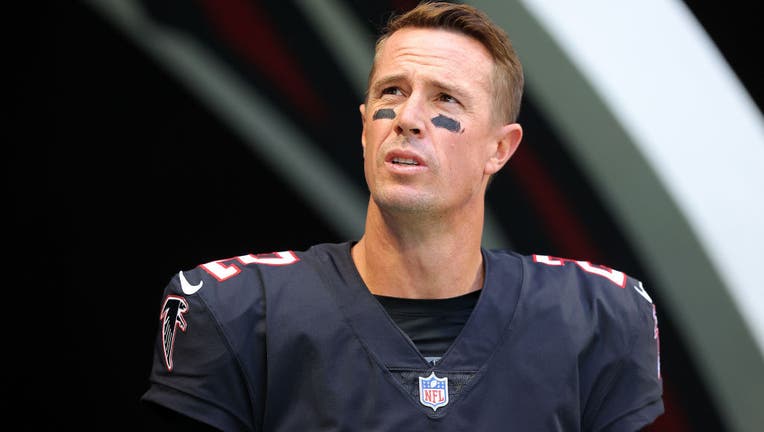 article
ATLANTA - The Atlanta Falcons have reportedly made a deal to trade quarterback Matt Ryan to the Indianapolis Colts.
The team officially announced the trade at 4 p.m. 
Owner Arthur Blank thanked the longtime franchise quarterback for his contributions, including a Super Bowl appearance, six playoff appearances and an MVP award. 
"Matt Ryan has been the epitome of a franchise quarterback during his time here in Atlanta. He has represented this organization with great class, professionalism and leadership, both on and off the field, over the past 14 years. It is difficult to overstate what he has meant to me personally, our organization, his teammates and our fans. From his first day in the building, Matt has given his all in the pursuit of winning a championship for Atlanta. His arrival in 2008 instantly made us a contender in the NFC and he's been our quarterback through the most successful era in Falcons history. Matt led us to the playoffs six times, including two NFC Championship games, and the first Super Bowl appearance under my stewardship of the franchise. He holds every significant passing record in club history, is an All-Pro, an NFL MVP and is without question one of the greatest players in Falcons history. He will one day be added to our Ring of Honor, and it is my belief that a bust in Canton will follow in short order." 
This business is not without its difficult decisions, and while this is one of the most difficult decisions we have faced as a club, we feel it is in the best long-term interests of both the Atlanta Falcons and Matt Ryan. On behalf of the entire Falcons organization, I wish him success as he continues his career and know that he will bring the same dedication and professionalism to his next club. We also wish health and happiness to his wife Sarah and their twin boys, Johnny and Marshall."
As reported by the FOX NFL Sunday's Jay Glazer, the Falcons traded 36-year-old Ryan, the starter for Atlanta since 2008, to the Colts for a 2022 third round pick.
Hours after news of the trade with Indianapolis broke, the Falcons announced the team signed quarterback Marcus Mariota to a two-year contract. 
The terms of the deal were not immediately known. 
The trade involving Matt Ryan comes days after quarterback Deshaun Watson agreed to a deal to go to the Cleveland Browns. The Falcons were one of the four teams who had meetings to Watson, leaving Ryan's status uncertain.
According to Glazer, the Falcons and Colts had been discussing the trade for multiple days while Watson made his decision. More detailed talks heated up over the weekend.
The Falcons finished 7-10 with first-year coach Arthur Smith in 2021, the team's fourth consecutive losing season.
Ryan completed 67% of his passes, topping three of his last four seasons. He threw for 3,968 yards, barely missing his 11th consecutive 4,000-yard season.
Ryan will be 37 next season and had said he hopes to still be playing at 40. 
"I really feel fortunate to have been here as long as I have," Ryan said after the season. "You know, but I'm optimistic, I really am. I want to be here. I feel good about this group of guys, coaching staff, everybody, the direction it's going."
Over his 14-year career with the Falcons, Ryan has thrown for 59,735 passing yards, 367 touchdowns and 170 interceptions for a passer rating of 94.2, FOX Sports reported. In the 222 games he's started, "Matty Ice" had a record of 120-102.
The Falcons drafted Ryan from Boston College with the No. 3 pick in the 2008 NFL Draft. He went to high school at William Penn Charter School in Philadelphia. 
Mariota, a former No. 2 overall NFL Draft pick, played under Arthur Smith as quarterback of the Tennessee Titans.
WATCH: FOX 5 NEWS LIVE COVERAGE
The Associated Press contributed to this report.