Atlanta BOE votes to reject charter school with options for neurodivergent students
ATLANTA - Atlanta's Board of Education has rejected a new charter school option that would offer extra support to neurodivergent kids in the city.
At the Atlanta school board meeting, a handful of parents, and even a student, spoke in favor of opening an Atlanta location of the Tapestry Public Charter.
But at the end of the meeting Tuesday, the school board still turned down their five-year start-up petition.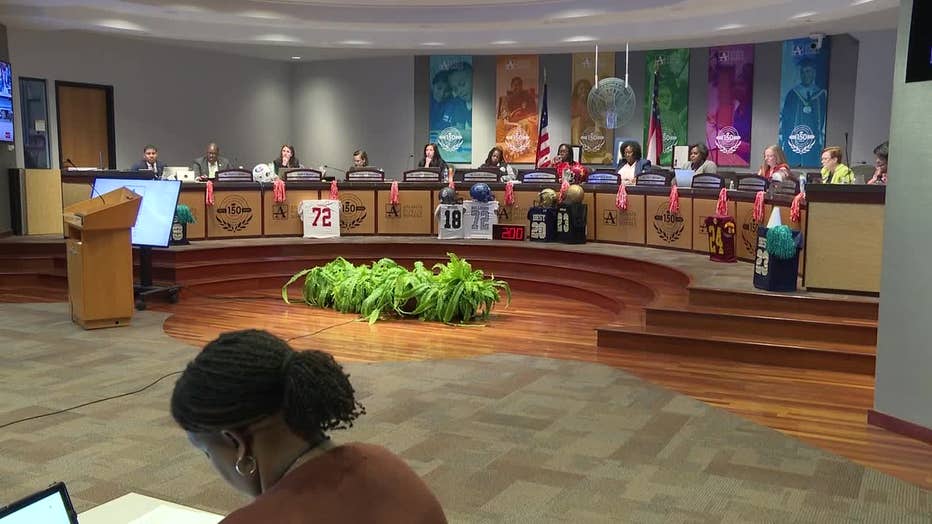 Atlanta Board of Education meeting
"People [who] look like me need this," a parent said. "We need a place like this."
Tapestry already has a charter school in DeKalb County that its founders wanted to replicate in the city of Atlanta.
The charter says about 50% of the students there have special needs in the classroom.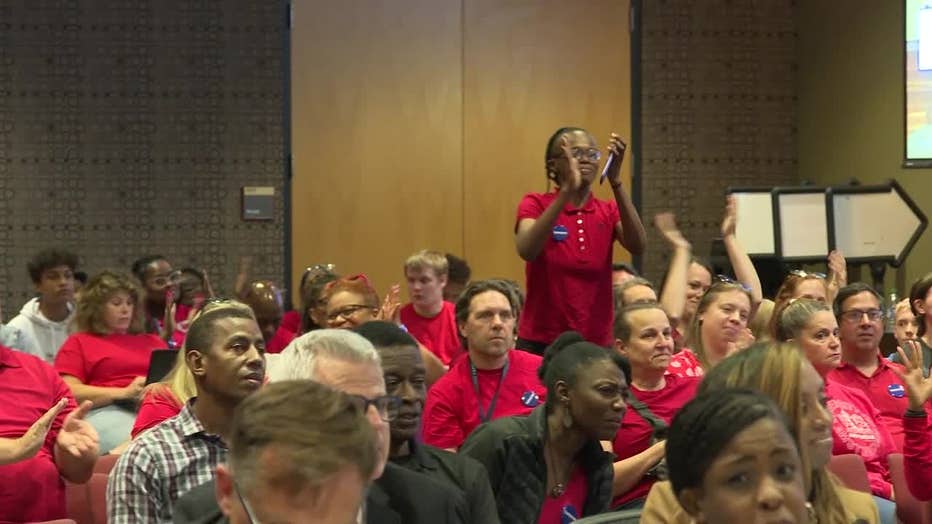 Tapestry Charter School supporters showed up to the Atlanta Board of Education meeting Tuesday.
"Because of all of the great staff and teachers there, I think that they should move here," said MJ West, a sixth grader from the Tapestry in DeKalb County. "There's a lot of students that are here and enjoy it."
In a statement, Atlanta Public Schools said they denied the application for the following three reasons:
The current underutilization of a significant number of schools: School districts must exercise prudence when considering applications for start-up charter schools. With our diverse portfolio of school options and significant number of underutilized neighborhood schools, we should be working with our stakeholders to strategically address the population imbalance across our schools. Approving the establishment of a new charter school would potentially exacerbate underutilization issues for our zoned schools.
The existing staff shortages currently impacting the district's Special Education Department: APS, like other school districts throughout Georgia and the country, is experiencing a shortage of qualified, experienced special education teachers, paraprofessionals, and service providers that would be further exacerbated by the creation of TPCSA within the district at this time.  
TPCSA's ability to maintain demographic parity in light of its issues with doing so at its DeKalb location: The existing charter school Tapestry operates in DeKalb County enrolls a higher share of white students compared to their representation in the DeKalb County Public School district broadly (40.3% vs. 10.3%, respectively) and a lower share of students from economically disadvantaged backgrounds (7.5% vs 34.6% direct certification respectively). APS is concerned that a similar disparity of opportunity may exist at an APS location for this school without the use of neighborhood preferences (dependent on final location) and/or a weighted lottery to alleviate these concerns and maintain the district's demographic parity, neither of which were initially contemplated by the TPCSA petition.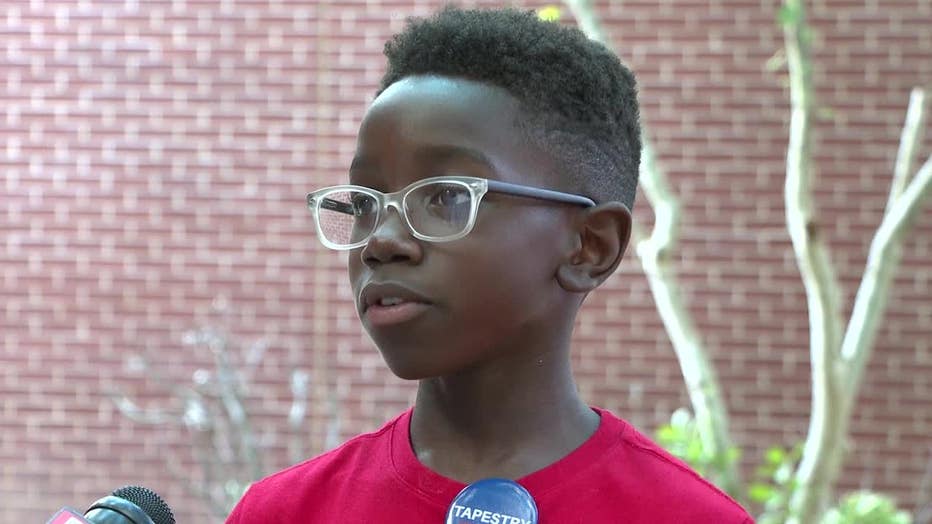 MJ West, a student at the Tapestry Charter School in DeKalb County talks to FOX 5 about the perks he believes come with the education he's getting.
"I think they're wrong, respectfully," MJ said. "I feel like they probably haven't had a chance to go into  Tapestry and look there and see all the students that enjoy there and look forward to going there every single day."
FOX 5 reached out for a statement from the Tapestry Public Charter School Governing Board:
"We are disappointed by the decision of the Board but also saddened that Atlanta families have been denied the opportunity to experience the small inclusive, individualized, and innovative program that Tapestry has to offer.  The APS community spoke with a strong voice about the need for a school to serve neurodiverse students differently and embraced Tapestry's mission. The Tapestry Board is committed to replicate Tapestry and we will take some time to determine our next steps."