Athens man trying to reunite former Bama player with ring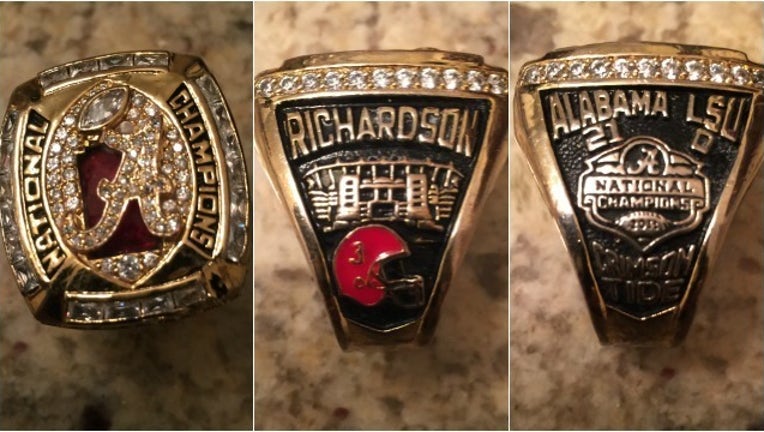 article
ATHENS, Ga. - As the Georgia Bulldogs prepare to take on the Crimson Tide, an Athens man wants to reunite a former University of Alabama football star with a precious piece of jewelry.
Larry Walter reached out to FOX 5 because he's been trying to track down Canadian Football League and former NFL running back, Trent Richardson.
Walter said he was working as an Uber driver two to three years ago when he found Richardson's 2012 Allstate BCS National Championship Game.
Richardson earned the ring after Coach Nick Saban's Crimson Tide beat LSU 21-0 in a historic rematch at Mercedes-Benz Superdome in New Orleans. He rushed for 96 yards and a touchdown, securing his second national championship with Alabama.
Walter found Richardson's national championship ring on the streets of downtown Athens, and he's tried to get in touch with him ever since but has had no luck.
He hopes the former Alabama standout will be in Atlanta for Monday's game, eager to reunite him with his ring.
RELATED: Championship matchups: Hurts v. Smith; Fromm v. Fitzpatrick