Asian privet, other plants invading more of Georgia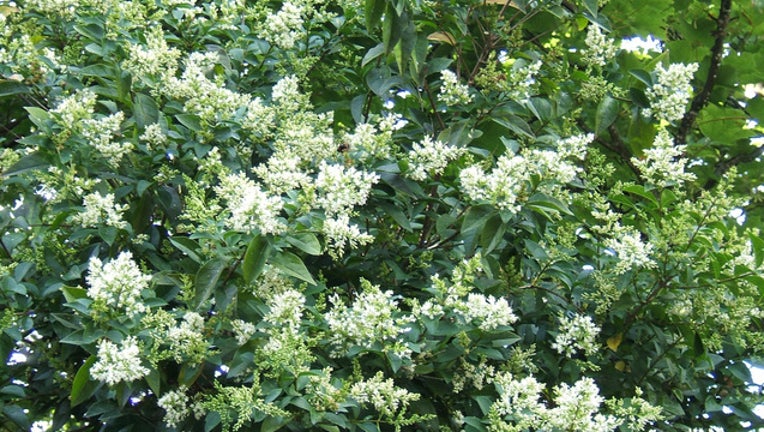 ATHENS, Ga. (AP) - State officials say foreign invasive plants are continuing to take over Georgia's forests and grasslands.
A recently released report from the Georgia Forestry Commission showed that one invasive plant species known as Asian privet has now infested more than 1 million acres in Georgia.
The report shows that privet's hold on Georgia grew from an estimated 637,916 acres in 2009 to 1.1 million acres in 2015.
The forestry commission recently released its latest "Dirty Dozen" list of the top 12 non-native invasive plants.
One of the better known invasive plants - kudzu - is only No. 6 on the list, at 35,981 acres. That's a fraction of privet's spread.
The forestry commission and conservation groups aim to push back the invasive plants.