Are Rainbow Bagels Becoming the New Cronut?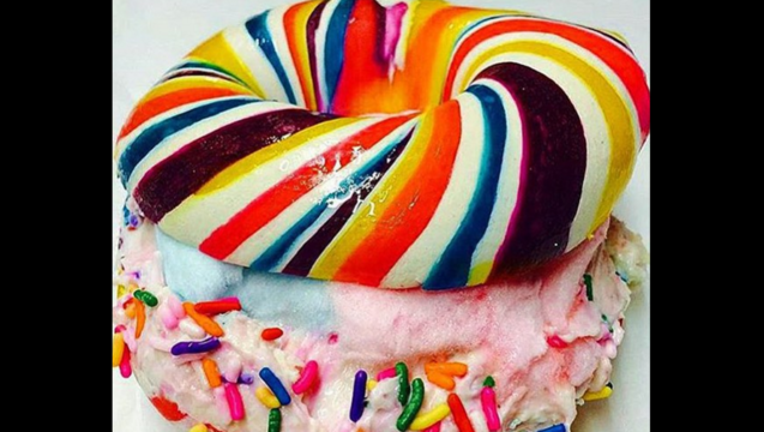 article
BROOKLYN, NY - Brooklyn based bakery The Bagel Store are creating these fabulous looking multi-coloured bagels, and what's better, they'll ship anywhere in the United States.
The rainbow bagel is the brain child of "bagel artist" Scot Rossillo, who also brought us the Cragel, or croissant bagel.
You can order them both on The Bagel Company's online store and have a cream cheese and sprinkle filled multi-toned delight deliver right to your door, as one happy customer in Chicago reports on Instagram.