Andrea Sneiderman pleads not guilty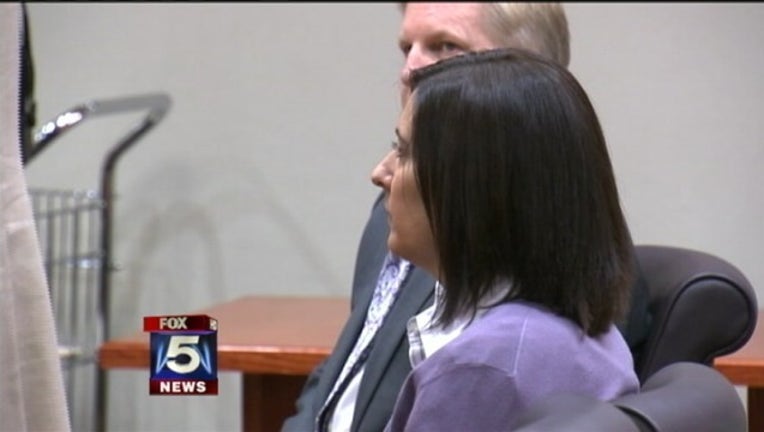 article
Andrea Sneiderman pleaded not guilty on Monday to charges that she conspired with her former boss to kill her husband.

Earlier this year, Hemy Neuman was sentenced to life in prison for the murder of Rusty Sneiderman outside a Dunwoody daycare center in November 2010.  Rusty Sneiderman had just dropped his young son at the daycare when he was gunned down.

Prosecutors allege that Andrea Sneiderman was having an affair with Neuman in the weeks leading up to the murder. They allege that the two conspired to kill Rusty in order to collect on his life insurance policy.

"This is not something we woke up this morning or last week and made a decision to do, this is something where we're really looking at the result of several months of work," said DeKalb County District Attorney Robert James after the charges were announced.

During Neuman's trial and months before her arrest, Andrea Sneiderman denied the two had an affair.

Sneiderman also faces a wrongful death lawsuit filed by her late husband's family; her attorneys continue to insist she had nothing to do with her husband's death.

"She has been called all sorts of names, she's been called a co-conspirator, she's been called a murderer, she's been called a devil woman, and that is not Andrea Sneiderman at all.  Andrea Sneiderman is a lovely person, she is a terrific mother, She loved her husband tremendously," said her attorney, John Petrey.

Andrea Sneiderman entered a not guilty plea during an arraignment hearing on Monday morning. The hearing only lasted around 15 minutes, according to FOX 5's Portia Bruner.

Sneiderman is currently under house arrest at her parents' north Fulton County home.

Defense attorneys have suggested they will file a motion for a change of venue in the much-publicized case.