Alpharetta police officers help mother capture snake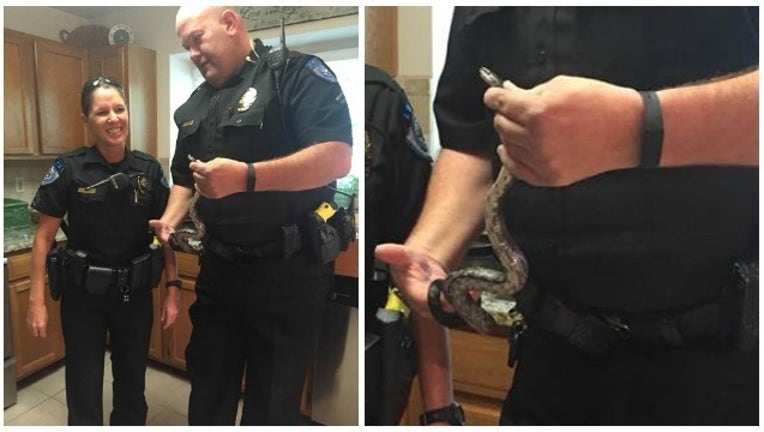 ALPHARETTA, Ga. - Alpharetta police responded to a unique call this week after a new mother found a creepy crawler in her home. 
According to the Alpharetta Department of Public Safety Facebook page, two police officers helped the mother capture a snake. 
The grateful mother sent the following thank you message to the kind cops: 
"Officer Munier- I appreciate your help today! Thank you for being understanding and compassionate to our little snake problem today. Please thank Officer Roberts for capturing the snake. I really think he was actually having fun while doing so. What a first day back to work. He's a lifesaver. I know this is not typically in your job description and I didn't quite know what else to do especially with my twin newborns at home. But thank you again and you two are very much appreciated for all you do!" 
APP USERS: View the picture here.