Agriculture secretary to talk opioid abuse in Appalachia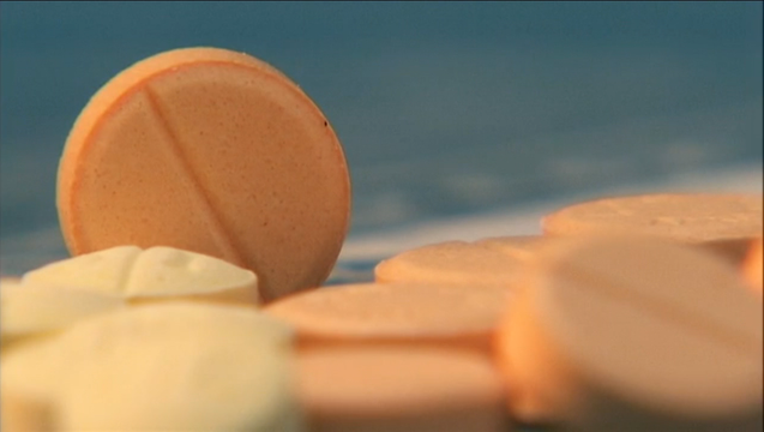 CHARLESTON, W.Va. (AP) — As President Barack Obama's administration prods Congress to pump $1.1 billion more into substance abuse treatment, Agriculture Secretary Tom Vilsack is heading to Appalachia on Thursday to discuss how opioid addiction is devastating the region.
Vilsack will be in Abingdon, Virginia, for an afternoon event on drug abuse featuring Democratic Virginia Gov. Terry McAuliffe and Republican Tennessee Gov. Bill Haslam.
It's the first in a series of town halls on opioids led by Vilsack, whom Obama tapped to head an opioid interagency team. In October, Obama came to Charleston, West Virginia, for a discussion on the epidemic.
Vilsack, the former governor of Iowa, hails from a rural state and has a personal connection to addiction. He said his mother was an alcoholic and abused prescription pills.
"Those memories are still very clear in my mind, and I certainly would like to do everything I can to help families avoid those kinds of circumstances if at all possible," Vilsack told The Associated Press.
The event comes as Congress negotiates new drug abuse bills. President Barack Obama's administration wants about $1.1 billion more for substance abuse treatment.
Though demand for new drug abuse legislation is getting bipartisan support, many Democrats say the GOP-led Congress won't accomplish much by passing bills without a significant infusion of cash. Vilsack said the congressional bills include very little money.
"Congress is passing laws now that essentially give us permission to do what we're already doing," Vilsack said. "What's lacking from Congress, frankly, is a commitment to provide resources."
The administration proposes to expand the number of treatment centers nationally; train about 700 new psychologists, psychiatrists and physicians specializing in drug treatment; and evaluate the results, Vilsack said.
Under the proposal, Virginia would be eligible for up to $17 million over two years to expand opioid treatment; Tennessee, $24 million; West Virginia, $10 million; and Kentucky, $18 million.
Among those states, West Virginia has the highest rate of drug poisoning deaths in the country, with 35.5 dying from drug overdoses per population of 100,000, according to 2014 Centers for Disease Control and Prevention statistics. The national average is 14.7.
The Obama administration hasn't gotten the warmest reception from Appalachia.
The region's once-dominant coal industry continues to shed thousands of jobs, and many in Appalachia view Obama's rules on limiting carbon pollution from coal-fired power plants as an affront on a long-reliable source of employment. West Virginia's unemployment is the worst in the country.
Even without those carbon rules, economic forecasts say coal isn't coming back amid lower natural gas prices, thinning seams in some parts of Appalachia, competition from other U.S. coal regions, dim markets domestically and abroad and other issues.
Vilsack acknowledged that new job opportunities must be tied into the opioid conversation. He pointed to a program in eastern Kentucky to transition to new energy development outside of coal.
"I don't think you can just go into Appalachia and basically say, 'We're here to help with the problem of opioids' without saying at the same time, 'We're here as well to create new economic opportunities so that there is a reason for people not to pursue drugs and not to go down that road,'" Vilsack said.