A look at allegations, charges against ex-Subway pitchman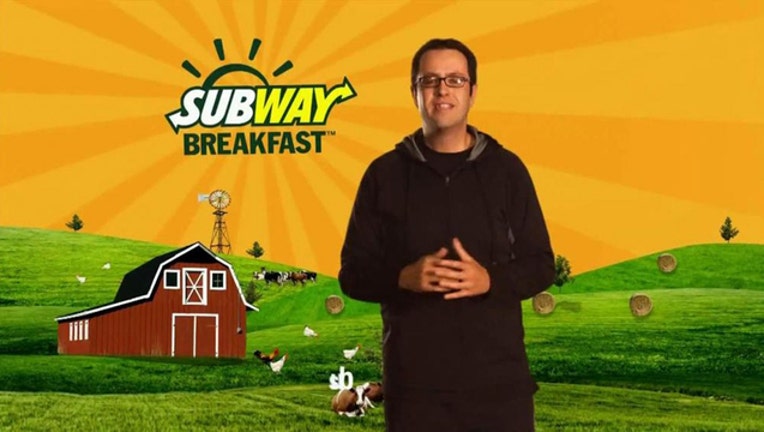 article
INDIANAPOLIS (AP) — Longtime Subway pitchman Jared Fogle has agreed to plead guilty to paying for sex with minor girls and receiving child pornography in a case that's destroyed his career with Subway. Fogle, 37, made an initial appearance in U.S. District Court in Indianapolis on Wednesday, telling a judge he understood the proceedings. Here's a look at the allegations and plea deal, as well as the specific federal charges that could land Fogle in prison for more than a decade:
ALLEGATIONS ABOUT SEX WITH MINORS
Prosecutors say Fogle used trips to New York on behalf of Subway and his Jared Foundation, which raised awareness about childhood obesity, to seek out child prostitutes for sex. He allegedly had sex on different occasions with two girls, both of whom were 16; some of the trysts with one occurred after she turned 17.
SEEKING OUT OTHER MINORS
Court filings say Fogle offered one minor he had sex with a fee if she could find other underage girls he could pay for sex. Fogle allegedly indicated in a text about the kind of minor he sought that "the younger the girl, the better." He's also accused of asking escorts for help finding minors, with documents alleging he would only make such requests after engaging in sex acts with the escorts to ensure that they were not undercover police.
PORNOGRAPHY ALLEGATIONS
Prosecutors say much of the child pornography Fogle received was produced by the former director of his charitable foundation. They say some of the material was footage taken by a camera hidden in a clock radio and was of young children changing clothes or bathing.
THE FORMAL CHARGES
Fogle faces two counts: distribution and receipt of child pornography, which carries a maximum 20-year prison sentence, and travel to engage in illicit sexual conduct with a minor, which carries a 30-year prison term. He's expected to enter a formal plea at a later hearing.
THE SENTENCE HE FACES
The plea deal says prosecutors won't seek a sentence of more than 12½ years in prison and that Fogle won't ask for less than five. Judges often end up sentencing a defendant within agreed-to ranges. But they aren't obliged to adhere to those recommendations and can use their discretion to go above or below those ranges.
RESTITUTION
The plea agreement released by prosecutors says that Fogle will pay $1.4 million in restitution to 14 minor victims, who will each receive $100,000.