500 Pound Pumpkin Display at The Ritz-Carlton Lodge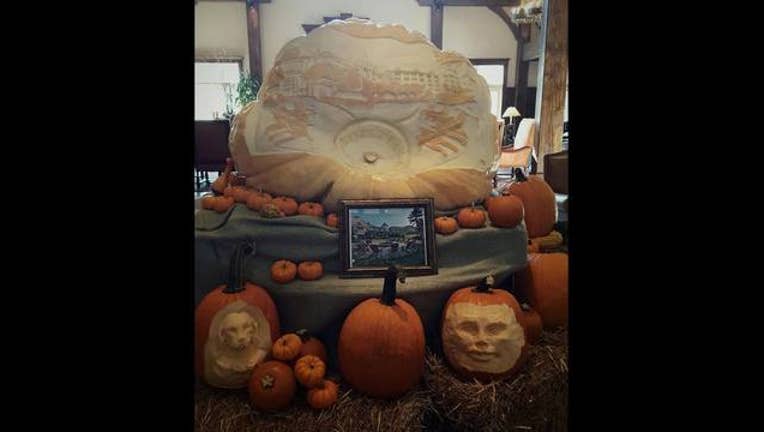 article
ATLANTA, Ga - A 500 pound pumpkin was on display at the Ritz-Carlton Lodge, Reynolds Plantation.
The pumpkin was grown by Keith Hammond in Flushing, Michigan at Hammond Pumpkin Farm. Keith is a second generation pumpkin farmer, and makes his living on pumpkins, gourds and other fall decorative items.
Pumpkins of this size require 15 to 20 gallons of water per day and the typical growth period for these massive pumpkins is about 120 days.
Due to the pumpkin's size, once carved, is not designed to last a long time.  The giant pumpkin was on display for a week at the hotel in Greensboro, Georgia earlier this month.