3 people injured in multi-vehicle crash, including boat, on Downtown Connector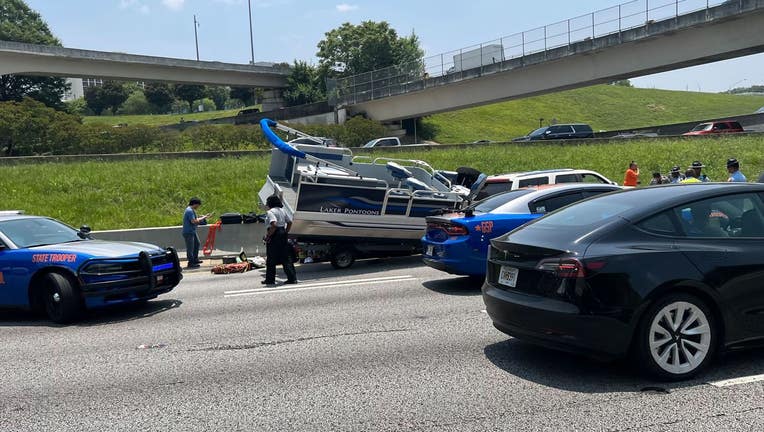 article
ATLANTA - Three people have been transported to Grady Memorial Hospital after a crash in the HOV lane on Interstate 75/85 south near downtown Atlanta, according to Georgia State Patrol.
The GSP says the crash involved multiple vehicles, including a Hyundai Tucson, a Land Rover, and a Cadillac Escalade that was towing a boat.
The driver of the Cadillac reportedly was following the Land Rover too closely and hit the other vehicle. Subsequently, the driver of the Cadillac lost control and traveled into the HOV lane, striking the Hyundai.
The collision resulted in the Hyundai overturning and coming to an uncontrolled rest on the left shoulder, blocking the HOV lane.
GSP troopers had to remove one person with a head injury from the Hyundai and provided medical assistance until other emergency responders arrived.
The crash blocked the HOV lane.