3 arrested after 'breakthrough' in investigation into Paulding County woman's disappearance
COBB COUNTY, Ga. - Cobb County police say they have arrested three people connected with the cold case mystery of a missing Pauling County woman who vanished nearly three years ago.
Matilde Gonzalez, 42, was last seen in Cobb County on Oct. 11, 2019. Her family reported her missing two days later.
For years, investigators have been searching for any information connected to Gonzalez's disappearance - only saying that they suspected foul play due to "suspicious circumstances" surrounding the case.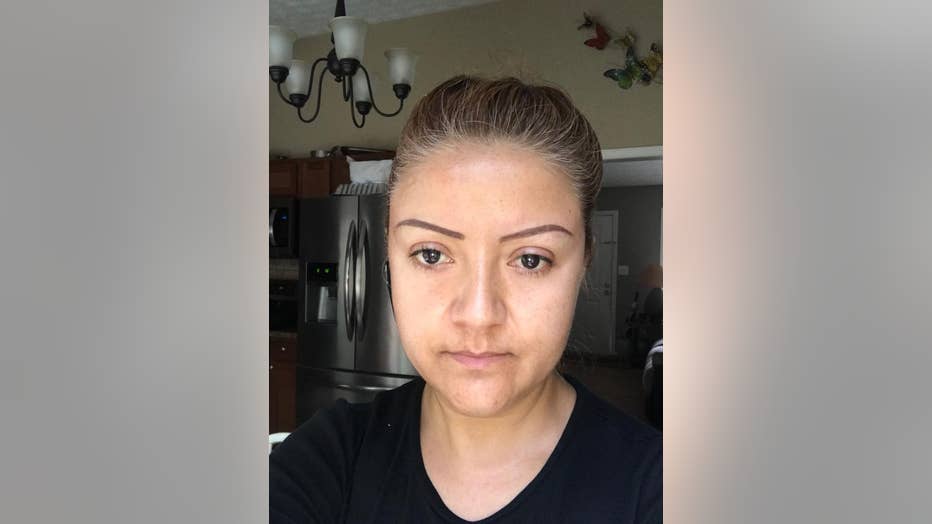 Matilde Gonzalez (Paulding County Sheriffs Office)
Cobb County officers say they made a "significant breakthrough" Friday that led to the arrest of three people: 41-year-old Alejandra Castro, 45-year-old Abel Castro, and 20-year-old Samantha Vasquez.
Alejandra Castro (Cobb County Police Department)
Both Alejandra Castro and Vasquez are charged with malice murder. The Castros are also charged with concealing a death and cruelty to children.
Investigators remain on the search for Gonzalez's body, and the investigation remains ongoing.
If you have any information that could help, call the Cobb County Police Major Crimes Unit at 770-499-4111.