24-Hour News, Social Media Put Pressure on Cops, Reporters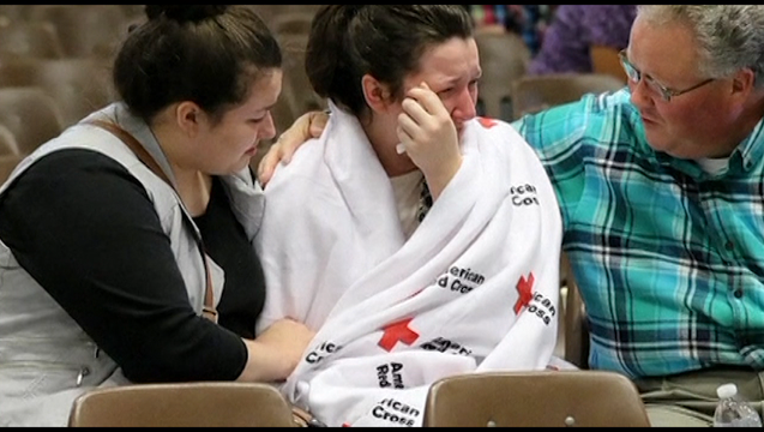 article
CHARLESTON, S.C. (AP) - The 24-hour news cycle and social media put enormous pressure on reporters nd law enforcement to get accurate information out quickly in a crisis such as the Charleston church massacre, officials who responded and journalists who reported on the tragedy said Friday.
Mayor Joseph P. Riley Jr., city police chief Greg Mullen, and journalists who covered the shootings discussed the challenge at a meeting of the Inter American Press Association that was held just a few blocks from the church.
A white man has been charged with fatally shooting nine black parishioners during a bible study in June at the Emanuel AME Church. Dylann Roof has been charged in both state and federal courts. The state is seeking the death penalty.
Mullen said there was pressure on police after the shootings to get accurate information to the news media quickly, but he said police simultaneously had to investigate the crime, ensure people were safe and help victims. Mullen and Riley met with the families of the shooting victims before information was released to the media.
"We wanted to get as much information out as possible because I understand that it is important in this day and time with the 24-hour news cycle and all the social media that if we don't get out ahead of it, somebody is going to make it up for us," he said. "Not the media but other sources and that's one of the things we wanted to avoid."
"I knew that in this incident everything I did, everything I said, had to be perfect," to avoid a repeat of what has happened elsewhere after racial incidents, Riley added.
"A white man went into a church and killed nine black people against the background of the last 18 months in America," he said, referring to the unrest in Ferguson, Missouri, and Baltimore following the deaths of black men as the result of encounters with police.
Glenn Smith, an editor for The Post and Courier who lives near the church and was one of the first reporters on the chaotic scene that night, said there were armed police with dogs, helicopters circling overhead and people crying outside.
"I could tell this was going to be a huge, huge event of historic proportions for the city of Charleston," he said.
While there is pressure to get the story first, "you just have to get it right," he said. "This is something this community and even the nation itself will be looking at for decades, if not longer."
The press group meets in Charleston through Monday.