Georgia Lieutenant Governor primary election results: Democrat Hall in runoff, Republicans too close to call
The race to be Georgia's next lieutenant governor continues with Democratic ex-Atlanta City Councilman heading to a runoff and the Republican side remaining too close to call.
In the crowded Democratic primary, former Atlanta City Council member Kwanza Hall was headed to a runoff. It was too early to call who his opponent would be. 
The Democratic field included state Reps. Erick Allen, Derrick Jackson and Renitta Shannon. Also running were 2018 Democratic attorney general nominee Charlie Bailey, physician Jason Hayes, Air Force veteran Tony Brown, businessman Rashid Malik and Tyrone Brooks Jr., son of a longtime state lawmaker.
Representative Kwanza Hall wears a protective mask during a swearing-in ceremony at the U.S. Capitol in Washington, D.C., U.S., on Thursday, Dec. 3, 2020.(Photographer: Stefani Reynolds/Bloomberg via Getty Images
On the side of the Republicans, a lawmaker endorsed by Trump led his three rivals seeking the nomination, though it was too early to call the race. The office's current occupant, Republican and Trump critic Geoff Duncan, passed on seeking another term.
State Sen. Burt Jones led in unofficial returns. Jones called for a statewide investigation into the 2020 election.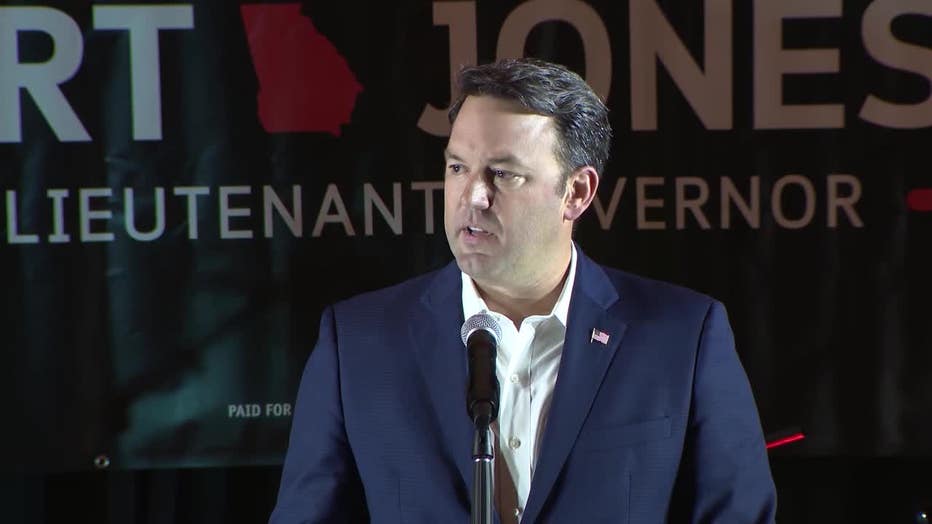 Senate President Pro Tem Butch Miller, businesswoman Jeanne Seaver and manufacturing plant supervisor Mack McGregor were also on the Republican ballot.
The Associated Press contributed to this report.