Grandfather, grandchildren escape overnight fire in Gwinnett County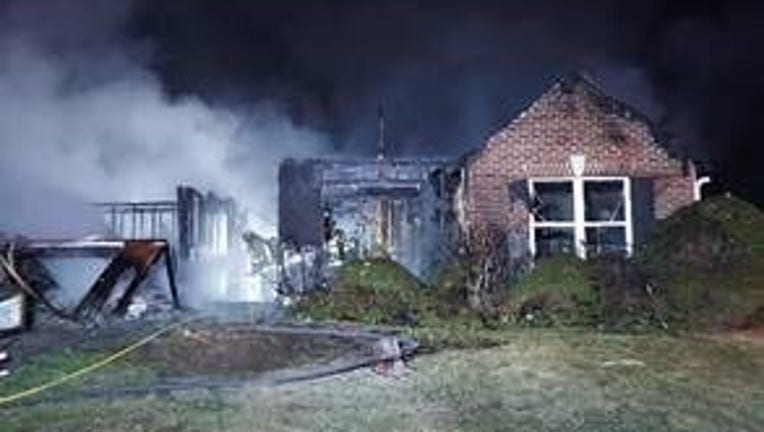 article
GWINNETT COUNTY, Ga. - Officials said two homes were destroyed overnight in Gwinnett County after being fully engulfed in flames, officials say.
Fire crews responded to Twin Brooke Way in Lawrenceville just after 2 a.m. Sunday morning to two homes on fire.
Officials said everyone escaped.
Officials said one home was occupied by a man and two of his grandchildren. 
Everyone was asleep in the house it started in when the fire broke out, investigators said.
Janice Marsman-Mills lives on the next street over. Her and her husband, Enoch, didn't think twice about doing what they had to do to make sure everyone made it out safely.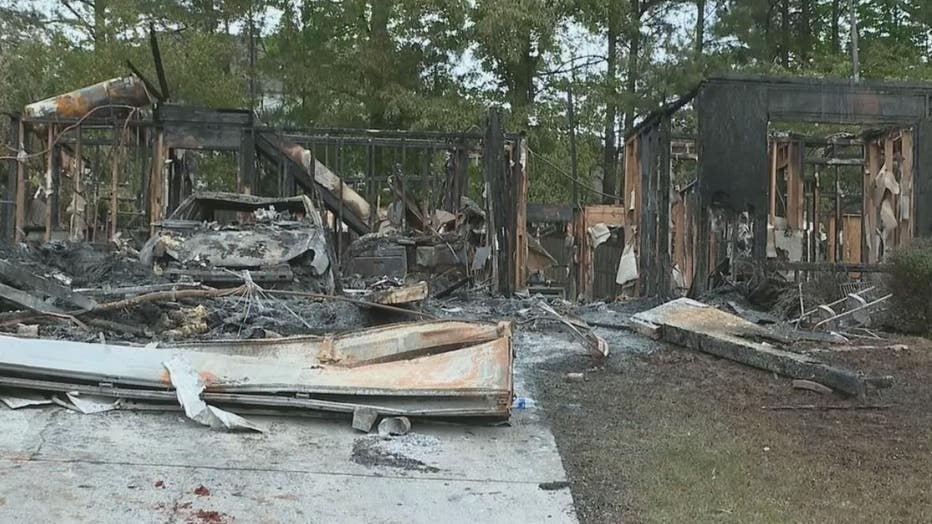 She shouted over her backyard fence for everyone to get out of the house.
Then, she heard someone shout back. It was a little boy.
"I'm like oh my God, somebody's there!" 
"Anybody else in there?" someone was heard asking the boy on cell phone video she took.
"My sister's in there with my papa," the boy yelled back.
They busted through the fence and got the boy.
Marsman-Mills said she then saw the boy's grandfather appear, but he turned back around and rushed back toward the fire.
"We said 'Come on, come on, you know, you gotta come on,'" she said. "He was like, 'My granddaughter!' Then he ran back in the house."
A few moments later, he emerged with the little girl, Marsman-Mills said.
All three climbed through the gap in the fence and waited on help to arrive, she said.
She said she called 9-1-1 and tried to comfort the family. The man was severely burned.
His wife said he was airlifted to Grady Memorial Hospital with burns to about 60 percent of his body.  
"As long as he knew he had her out, it was like, okay."
As medics carried him away on the stretcher, she said he gave her his wife's number.
"The grandmother answered and I told her what had happened, and I told her grandchildren were here and they'll be here with me and she'll be here when they get here," Marsman-Mills said. "But he had to go because he was burnt bad."
Firefighters said the cause of the blaze is still under investigation.
"All occupants of the affected homes were accounted for during the primary and secondary searches," said Lt. Donald Strother. "Fire Investigators responded to the scene and are actively trying to determine the point of origin and cause."
Investigators are working to learn the cause of the fire. 
WATCH: FOX 5 Atlanta live news coverage
_____
Sign up for FOX 5 email alerts
Download the FOX 5 Atlanta app for breaking news and weather alerts.