15 dogs rescued from hoarded home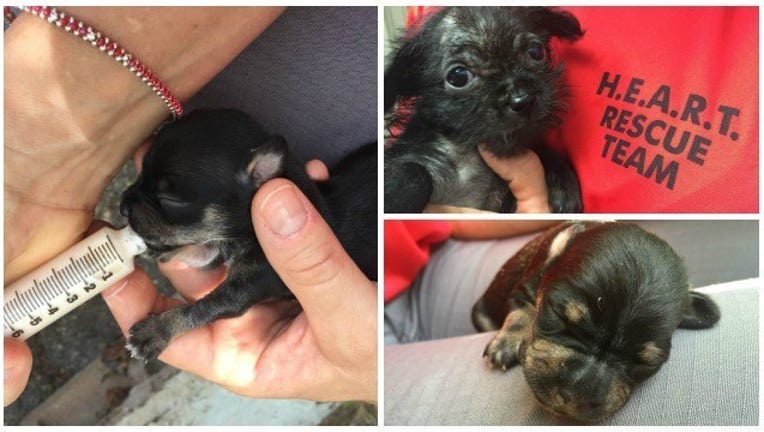 article
Fifteen tiny dogs will need new homes after a special rescue took place in rural Georgia on Tuesday.
The Atlanta Humane Society (AHS) assisted the Lifetime Television show Hoarders in the rescue for an episode set to air sometime this fall.
The dogs, which included a litter of 3-day-old puppies, were saved from a flea-infested trailer. The owner surrendered the animals willingly, according to AHS.
"With the hoarded conditions of their actual home, the owner was forced to live next to the house in the small trailer on the property with all 15 dogs," said the Atlanta Humane Society in a news release.
Some of the pups will be available for adoption soon, but others will need care at the shelter and in foster homes for a while. Following the rescue, the AHS discovered medical issues in some dogs including skin conditions, eye infections and dental problems.
The dogs are timid, but well-socialized.
"All the tiny dogs are resting comfortably at the Atlanta Humane Society following preliminary medical exams, their first round of treatment, vaccinations and of course, a good meal," said AHS.
For more information on adoption, click here.
APP USERS: Click here to view the photo gallery.