1 person killed after trench collapses in Encino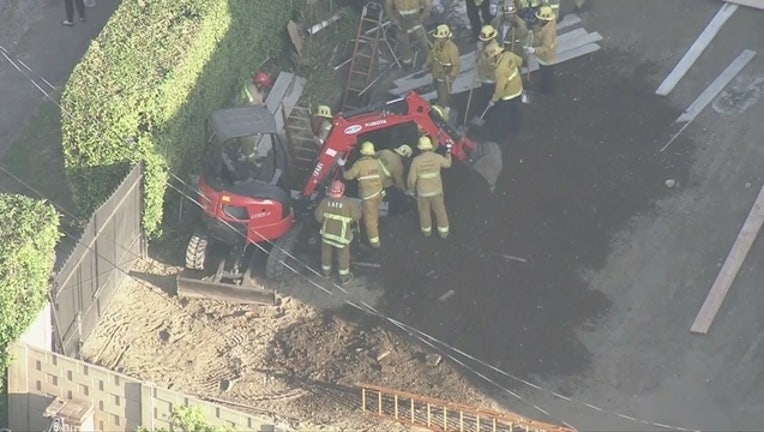 article
ENCINO, Calif. (FOX 11) - One person was killed Wednesday evening in a partial trench collapse in Encino as firefighters raced to rescue him.
The victim was not immediately identified but the Los Angeles Fire Department says the man was "beyond medical help" despite valiant efforts to free him from the trench collapse, and he succumbed to his injuries at the scene.
Urban Search and Rescue teams worked through the evening to recover his body. Authorities say he was a sewer repair worker who is believed to have gone down into the trench to do work on an underground sewer line when the trench collapsed.
The incident occurred just before 6:30 p.m. in the 5000 block of N. Louise Avenue. LAFD says the trench was 10-20 feet deep.
The Mayor's Crisis Response team is en route to provide support to the victim's family, friend, and co-workers.
The cause of the collapse is under investigation.