1 teen killed, 2 injured in southeast Atlanta shooting
ATLANTA - Atlanta police are investigating a shooting that left one girl in her mid-teens dead and at least two others injured Saturday night. 
According to investigators, officers went to the 800 block of Glenwood Avenue shortly before 10 p.m. The scene is located near the Waffle House at the Kroger Marketplace.
Maynard Jackson High School is located across the street.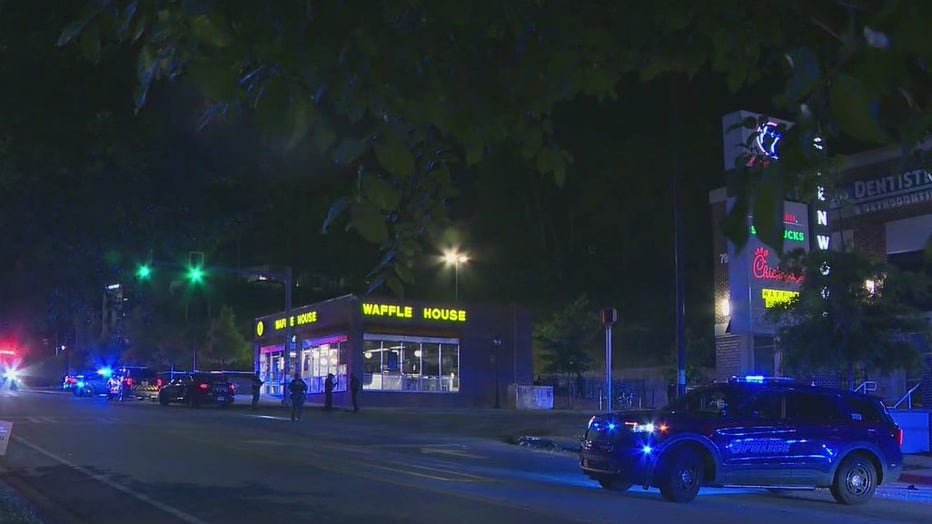 A deadly triple shooting in southeast Atlanta claimed the life of one teenage girl. (Photo: FOX 5 Atlanta)
Authorities later confirmed to FOX 5 that the deceased victim was a teenage girl. 
FOX 5 Atlanta learned the surviving victims are in stable condition. 
Police said there were several fights between teens that were broken up by security before the shooting.
"It's gut wrenching and it's sad," Atlanta Police Major D'Andria Price said.
The Waffle House window was shattered by gunfire.
A memorial is set up outside the Waffle House to remember the teen.
"My son was right there with Diamond who was the one who was killed and the other boy that was shot in the leg," Delisa Russell said.
Delisa Russell's son was one of the teens injured.
It's a call no parent wants to get.
"It was really wild. I'm still thinking about what happened. It was a grown lady. It was a grown lady doing this with kids," Russell said.
Russell said the shooter might have been an older woman but police have yet to confirm that.
The injured teens father, Deronta Smith, said his son and the others were in the wrong place at the wrong time.
"The only thing I want to say is, and I hope it will touch anyone if it will save anybody. Leave the kids off-limits," Smith said.
"We have to do better for our kids. We have to do better for these kids out here," Ashley Wynee said.
Atlanta police haven't made any arrests but confirm several people were taken in for questioning.
As a family mourns the loss of a daughter a week before Mother's Day both police and community members say enough is enough.
"I wish people would put the guns down. I wish there was some type of conflict resolution than guns. When I was growing up we didn't pull out guns we just fought. Not saying that's right but the gun violence is just horrible," Price said.
"We have to come together. We have to stop this. It has to be a better way," Russell said.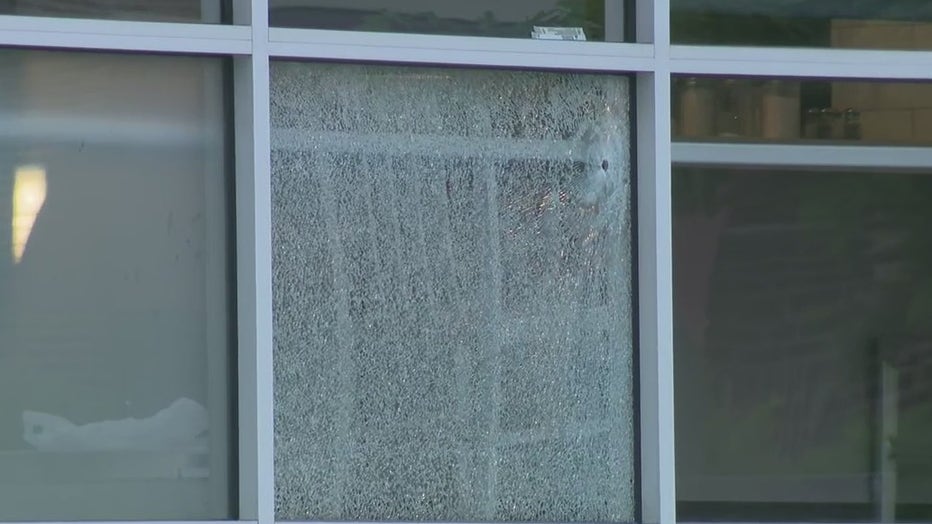 A Waffle House window on Glenwood Avenue was struck by gunfire during a deadly triple shooting. (Photo: FOX 5 Atlanta)
It was a violent Saturday night in Atlanta after a total of 13 people were shot including two killed.
This story is developing. Check back for details. If you have additional information, pictures, or video email newstipsatlanta@fox.com.
WATCH: FOX 5 Atlanta live news coverage
_____
Sign up for FOX 5 email alerts
Download the FOX 5 Atlanta app for breaking news and weather alerts.