Remodeling projects that pay you back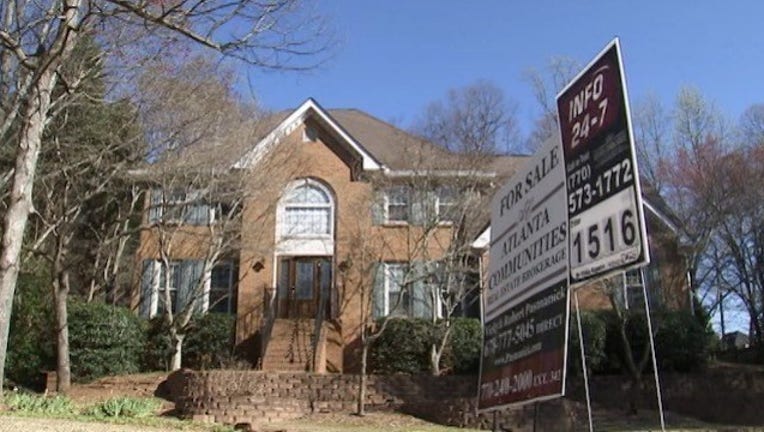 article
Real estate expert John Adams says now is a good time to remodel for many homeowners.
Contractors are hungry for work and willing to bargain. With the right project, your returns could be substantial in a few years when the market fully rebounds and you want to sell.
Some project as better than others when it comes to return on your dollar invested, so here are three of the best and three of the worst rehab projects for your home:
Bad Projects for ROI:
#1 WORST: HOME OFFICE REMODEL
The home office remodel is not your typical stuff-a-desk-in-the-guest-room office. When Remodeling Magazine priced out the project, it envisioned a professional-grade workspace loaded with super-durable commercial-grade carpet and floor-to-ceiling hardwood built-ins, says Sal Alfano, editorial director for Remodeling Magazine, who oversaw the study.
The estimated $28,000 price also includes some heavy-duty rewiring and new walls, harkening back to an age before portable coffee shop laptops and Wi-Fi. The estimated return at sale is 48.9 percent. And yes, even with professional work, you could definitely design an office for less. Home offices don't sell houses, -- it doesn't excite people
#2 WORST: SUNROOM ADDITION
You know from the word "addition" that this project doesn't come cheap.
Anytime you have to add on to the foundation -- and the footprint of your home -- the price climbs.
With a 200-square-foot room with skylights, low-E windows, automatic shades and a tile floor, it's a major project. It can make a big difference in your enjoyment of the home, but it probably wont pay for itself when you sell.
#3 WORST: FINISHING OUT A BASEMENT LEVEL
If any exterior portion of a lower level is "below grade" and will NOT be counted as "heated and cooled square footage" by a professional appraiser. That doesn't mean you get no value for finishing out the lower level, but it won't be at the same DOLLARS PER SQUARE FOOT as the upper levels.
BEST PROJECTS:
#1 Update Your Kitchen
Rather than redoing the entire kitchen for $25,000-$50,000, resurfacing your cabinets is an easy, cost-effective upgrade. Having your cabinets repainted will cost you between $4,000-$6,000, but handy homeowners might tackle the project themselves. In addition, you might have the countertops upgraded to granite or marble for $35/square foot. When you sell, your investment will come back to you, probably TWO FOLD!
#2 New Toilets and Tubs
Toilets and tubs fit over present plumbing, and are fairly easy to install. Local home improvement outlets usually provide installation at an additional cost. You could hire a plumber separately. Brave souls might even try to do it themselves.
Toilets cost between $200-$600. Tub prices run between $350-$1,000. A big catch: removing the old units generally costs between $300 and $550. But a midrange bathroom upgrade like this will typically recoup 78% when you sell your home. In considering a new toilet, shop for modern units that conserve water.
#3 Fresh Paint Everywhere
Fresh paint always looks good. It used to smell good, but the EPA took the good smell out. So not it just LOOKS good, but that's enough to make it worthwhile.
You can paint it yourself, or you can hire a pro, but anywhere you paint will look more appealing to a prospective buyer. If you look at a room and can't decide whether or not to paint, go ahead and do it.
Choose light, neutral colors to make your rooms look larger and brighter.
Know that odor is important in the sale of a home, and VOCs from paints added great "clean" odors in the past. Now that the EPA has removed VOCs from all paints, we need to add our own "clean" odors whenever any prospective buyer enters the home
Take two tablespoons of cinnamon and some orange peels and simmer them gently in 4 cups of water. This fresh scent will permeate throughout your house.
Finally, sprinkle BAKING SODA liberally on ALL your carpets, rake it INTO the carpet, allow to sit 24 hours, then VACUUM up. This is EXTREMELY effective at removing carpet odors.