Good Day Viewer Information: June 16, 2015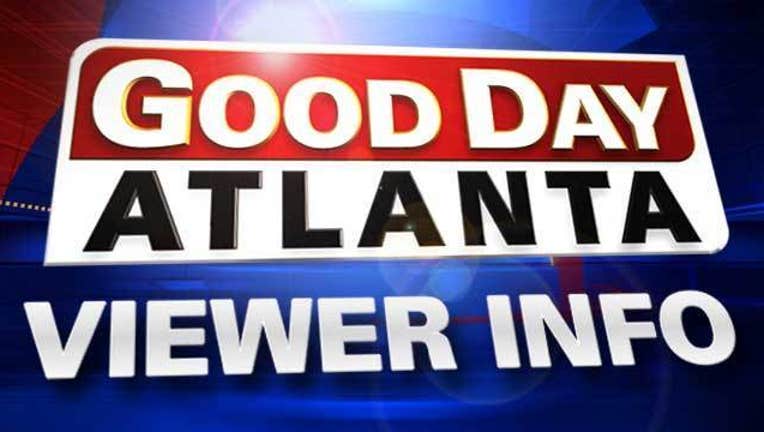 article
Real Estate expert, talks to Good Day Atlanta's Buck Lanford about "How to deal with your landlord." For more on John Adams click here. John, will hosting a web chat on this topic so send in your questions.
Pet of the day from Furkids in Atlanta. For more information click here.
Yelp Users Rate Mediterranean Restaurant Top In Atlanta-STORY: The foodies have spoken -- and in the battle of the Atlanta eateries, Aviva by Kameel Mediterranean Grill is king!
Yelp recently released its list of top 50 places to eat in Metro Atlanta, ranked according to reviews by users. Coming in at #1 is Aviva by Kameel, a Mediterranean restaurant located in The Mall at Peachtree Center. If it surprises you that a mall restaurant has the best ratings on Yelp -- just read some of the reviews -- diners there are almost unanimously won over by the fresh food and the friendly service. The restaurant was opened by Kameel Srouji in October 2012 -- and is named for his sister.
Good Day Atlanta's Paul Milliken spent the morning doing a little investigative reporting (read: eating), finding out what so many people are addicted to this unique Atlanta hotspot. For more information click here.
The importance of fatherhood: Reed Kimbrough, Deputy Director of the GA Division of Child Support Services joins us to talk about the Fatherhood Awareness Campaign. One of the main outreach programs during this campaign is the "Fatherhood Program." Georgia's Fatherhood Program is the largest state-operated fatherhood program in the country. The program assists non-custodial parents with locating resources leading to career employment paying above minimum wage, increased self-sufficiency, and increased emotional, parental and financial involvement in the lives of their children. For more information on the program click here.
Former Fulton County Assistant District Attorney Tanya Miller, joins us to discuss the recent developments in the Hemy Neuman case. For more information on attorney, Tanya Miller click here.