Good Day Viewer Information: July 29, 2015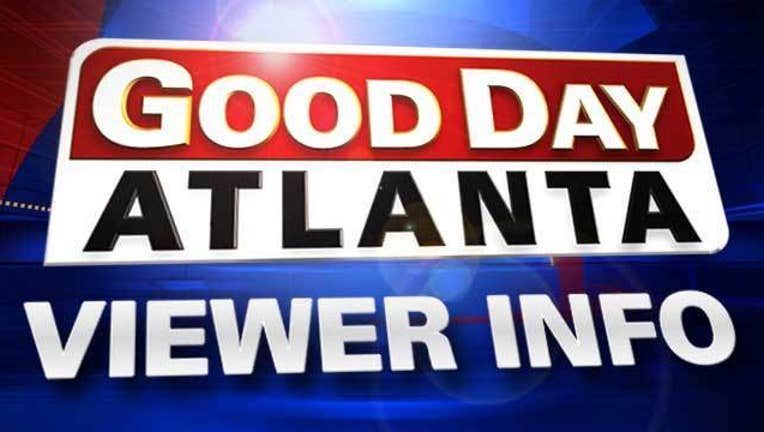 article
Good Day Atlanta pet of the day from the Humane Society Of Northeast Georgia.  For more information click here.
New Cirque Show Brings Fantastic World To Life-The story begins as Icarus falls from the sky -- and where he lands has thrilled and surprised audiences around the world.
The Cirque de Soleil show "Varekai" comes to Gwinnett Center for eight performances, July 29th through August 2nd.  So what is Varekai?  It's an imaginary world resting at the summit of a volcano, inhabited by incredible creatures.  As always, this world is brought to life through music, colorful costumes, and the incredibly talented performers who make up legendary Cirque de Soleil.
Good Day Atlanta's Paul Milliken spent the morning at Gwinnett Center, getting a behind-the-scenes look at how the vivid world of Varekai comes to life.  For more click here.
Do you want to be an "extra," in a local movie or TV show filming in Atlanta?  Click here to view "Casting Call," with local actor and radio personality Greg Clarkson.
Time to "DISH," with "Dish Nation," host and reality star Portia Williams has to say about the latest entertainment news.  For more on "Dish Nation," click here.
Three-legged dog and cat form special bond. The adorable story, adoption details, photos and more. Click here! 
Lasagna Recipe from Davio's Northern Italian Steakhouse- Chef CarlosTavares and General Manager, Claude Guillaume joins us with a delicious Spinach-Cheese Lasagna recipe.  For more on Davio's Northern Italian Steakhouse click here. For today's recipe see below
Spinach-Cheese Lasagna
                                                        Yield 8 Mini Lasagnas

Ingredients
36 each                        Pasta sheets (cooked in boiling water, shocked, dried and cut to fit individual lasagna pans)
10 ounces                    Spinach, frozen roughly chopped (thawed and squeeze out excess water OR blanch your own)
¼ cup                          Olive oil
1 tablespoon                Garlic, minced
To taste                       Salt and Pepper
1 pound                       Ricotta cheese
1 large                         Egg, beaten
½ cup                          Basil, chopped
4 cups                          Tomato sauce, puréed
1 pound                       Mozzarella, shredded
1 cup                           Parmesan cheese, grated
4 cups                          Béchamel (see recipe)
Preparation
Preheat oven to 350 degrees.
In a sauté pan, over medium-high, heat olive oil, add garlic, sauté lightly, add salt and pepper to taste, add spinach sauté lightly. Set aside
In a large bowl, combine ricotta, egg, basil. Add salt and pepper to taste. Set aside
Set up mini lasagna pans; cover the bottom with some tomato sauce.
Place a pasta sheet over the sauce.
Spread some ricotta mix over the pasta (using 1/3 of the mix for all 8 lasagnas). Sprinkle with mozzarella and parmesan. Drizzle some tomato sauce and some béchamel sauce over the cheese.
Repeat 2 more layers.
On the fourth and final layer of pasta, spreads some tomato sauce, drizzle béchamel sauce, sprinkle with mozzarella and parmesan cheese (no ricotta mixture on this layer).
Bake lasagnas on a sheet tray for 25 – 30 minutes until hot and bubbly. Remove from oven.
Let rest for 7 - 10 minutes before serving.
Serve with a salad and garlic bread.
.