Good Day Atlanta Viewer Information Story: August 3, 2015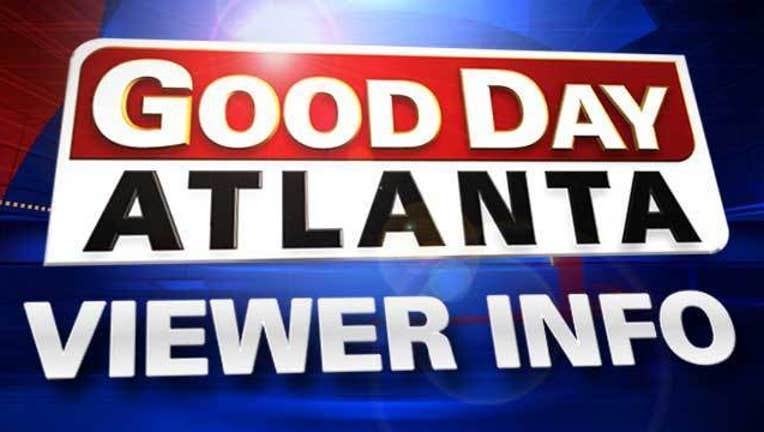 article
Back To School: First Day Of School - Henry County - Live at Rocky Creek Elementary, Hampton-Lives principal would like to do an interview but not sure on what time. For more information click here.
"Ice & Coco," will be real, crazy, funky, and fun - while shaking up daytime this summer!
"Ice & Coco," premieres August 3rd on Fox 5 Atlanta. "Ice & Coco" features veteran actor and rapper Ice-T and his wife, Coco ("Ice Loves Coco"), as they take on the topics of the day - all things newsworthy, celeb-worthy and, of course, puppy-worthy - showcasing the couple's fun, authentic vibe and honest curiosity about what's happening in the world. With years of chemistry together, this married duo from very different backgrounds brings a fresh perspective to the daily talk show format with their unique interview style and enthusiasm for joining in the conversation.
Website: iceandcoco.com
Twitter: @iceandcocotalk
Instagram: @iceandcocotalk
Facebook: Facebook.com/iceandcocotalk
Parenting segment with Dr. Erik Fisher "Dr. E..." this week he discusses "Empty Nesters," and what happens when your kids leave for college.   For more click here.
Notes from Dr. E...regarding Empty Nesters
Mixed emotions abound when our kids leave home, and it can feel like an overwhelming experience. Feelings may range from joy and pride in your collective  accomplishments of helping your child get to this point in life to sadness and grief of feeling like you are losing a child and worry and fear about your child's safety and welfare. All of these emotions have merit and are to be honored and acknowledged. However, wanting to address some of the more painful emotions can feel difficult. Here are some tips to help you help you gracefully move through this time of your life.
Know that this is a process, and give yourself some time to feel.
Recreate your marriage and/or renew other relationships and activities
Set some goals for this next stage of life
Set up a communication schedule with your kids
Focus on the positive and other milestones in life. Life can happen to you or for you. You make the call.
Also keep in mind that just because your child leaves the home doesn't mean you stop being a parent.
Good Day Atlanta pet of the day from the Cobb Humane Society.  For more information click here.