Good Day Atlanta Viewer Information: March 25, 2015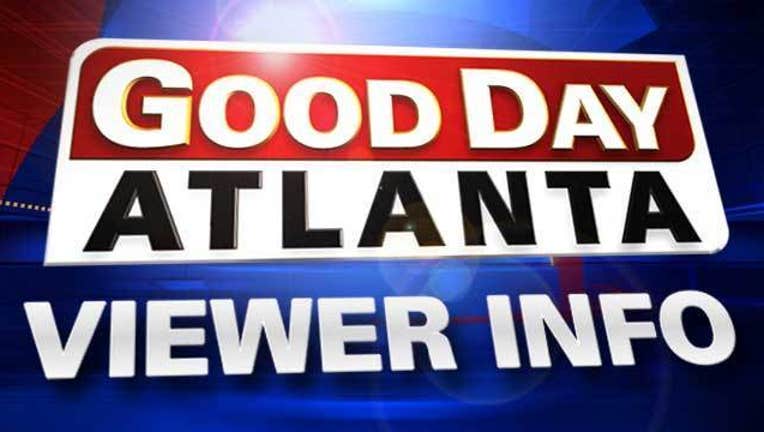 article
Good Day Atlanta pet of the day from the Humane Society of Northeast Georgia. For more information? click here.?
Auto Show Brings Hundreds Of New Cars To Atlanta: Whether you're in the market for a new car, or you just like to browse what's on the market -- the Atlanta Auto Show is a perfect weekend spot to see what's hot in the world of motor vehicles. The annual event is the largest public event for area auto dealers, and brings in more than 400 cars -- including 2015 import and domestics, light trucks, vans, and SUVs. Along with the vehicles, dealer reps are on-scene to answer questions about the more than 28 lines on display. Special attractions at the show include ride and drive events, MARVEL superstars Spider-Man and Iron Man (appearing Saturday and Sunday), and our own superstar, the Fox 5 Storm Chaser!! Good Day Atlanta's Paul Milliken spent the morning hanging out at the Atlanta Auto Show, and someone let him behind the wheel!!  For more information click here.
Casting Call: The latest casting "extra" jobs with Buck Lanford and actor/radio personality Greg Clarkson.   For more information click here. 
Good Day Atlanta's Buck Lanford talks to the creator of the original Hawks logo:  Before there was Pacman, there was the Hawks "Pacman" logo. In 1972, Bob Wages was a newlywed and a night student at Georgia State University. Among his first assignments after taking his first professional job at advertising agency McDonald and Little, was to design the logo for the Atlanta Hawks.Even at 23 years old, he realized what an amazing opportunity this was, but he wasn't done. A short time later, he was also called upon to design the logo for Atlanta's new NHL team, the Flames.
The Hawks introduced a new logo in 1995, but the original "Pacman" design remained popular. During last year's playoffs, they brought back a revised version of Wages original design, and now this year they find themselves in the midst of the best season in team history. Coincidence? Perhaps, but for Wages who still has the original hand drawn sketches at his Pine Lake office, it brings back a lot of great memories. To watch the story click here.