Good Day Atlanta Viewer Information: July 27, 2015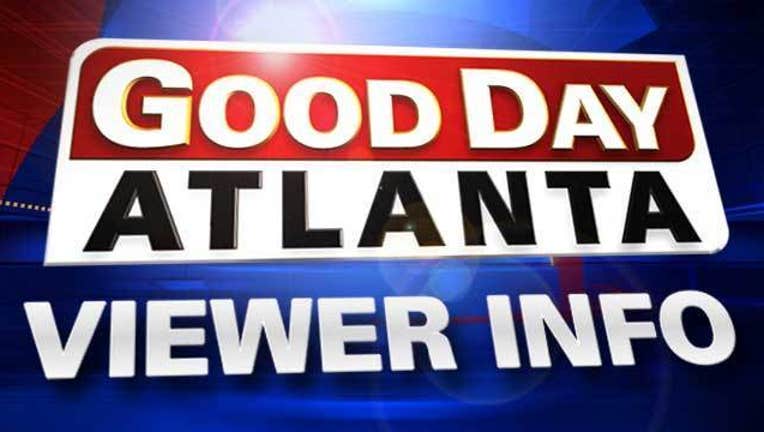 Good Day Atlanta pet of the day from the Humane Society of Cobb County.  For more information click here.
Lawrenceville Mother Seeking Kidney: Exactly one year ago a Madison, Georgia photographer snapped a photo of a Greensboro family
in need of a kidney. Their story had a happy ending and now that same photographer hopes to help a Lawrenceville family. Ron Gant has the story right here. For more on the Be The Change-Brandy Angel Foundation click here.
"Winningest Woman In BBQ" Scores With Dunwoody Restaurant : You've seen her on TV, you've read about her in magazine -- and if you're lucky, you've tasted some of her championship BBQ!
Melissa Cookston is called "the winningest woman in BBQ" -- and her resume includes a win last year at the Memphis in May Whole Hog World Championship.  She's also author of the cookbook Smokin' in the Boys Room and a past judge on Destination America's "BBQ Pitmasters."  Just last summer, Cookston opened the third location of her restaurant Memphis BBQ Co. in Dunwoody, and has been pleasing local BBQ fans ever since.
Good Day Atlanta's Paul Milliken is one of those, and decided to spend some time getting to know Melissa Cookston...and getting to taste some of her award-winning BBQ!  For more click here.
Former Tennis Champion's James Blake and Andy Roddick talk to Good Day Atlanta's Karen Graham about the upcoming BB&T Atlanta Open which kicks off the Emirates Airline US Open Series.   For more information click here.