Good Day Atlanta Viewer Information: August 7, 2015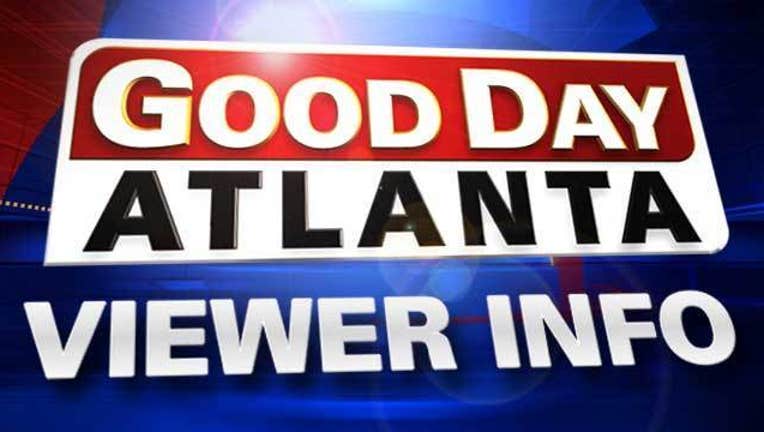 article
Steve Harvey Brings "Neighborhood Awards" Back To Atlanta- He's one of the top radio and TV hosts in the business -- and this weekend, he's hanging out in Atlanta along with his celebrity friends.
Steve Harvey's 2015 Ford Neighborhood Awards Show is happening this weekend, with a full schedule of activities on Friday, Saturday, and Sunday.  Friday morning, the Steve Harvey Morning Show broadcasts live from the Georgia World Congress Center, and features live performances by Jazmine Sullivan and Robin Thicke.  The actual awards honor businesses and individuals who are doing great work in their communities.
Good Day Atlanta's Paul Milliken spent the morning at the Georgia World Congress Center, and caught up with Steve and the gang. For more on the "Neighborhood Award," click here.
WEB LINK: https://www.neighborhoodawards.com/
World's collide in Woodstock, GA, and it's a good thing.  #BurgersWithBuck, meet Reel Seafood.  Huh, you say?  I did too.  The segment is not called #BlackenedTilapiaWithBuck, although I'm now considering pitching that idea to the Good Day Atlanta producers.  So anyway, after hearing how good the Reel Seafood Ground Shortrib Brisket Burger is, the #BurgersWithBuck staff decided a trek to Woodstock was in order.  After all, it is my civic duty.
Bottom line, when Reel Seafood Executive Chef and owner David Silverman decided to add a burger to the menu, he knew it had to be good.  It is.  One bite and you'll be (bad pun alert) hooked.
The Ground Shortrib Brisket Burger begins with really good meat.  From there add grilled onions, pecan smoked bacon, and aged white cheddar cheese (and a fried egg on the Sunday Brunch Menu), and you get a burger that is not only memorable, but so good you'll forget you're in a seafood restaurant.  Click the link and check it out for yourself.
Also, if you haven't been to downtown Woodstock in a while, it's probably worth the road trip. 
For more information about Reel Seafood go to their website http://reel-seafood.com/#home.
And, as always, if you have a favorite burger that you would like to see featured on #BurgersWithBuck, tell me about it on https://www.facebook.com/BuckFOX5 or https://twitter.com/BuckFOX5.
Food Truck Friday Pressed For Time,  Food Truck -Launched in 2012, Pressed For Time is the second food truck launched by The Food Movement, Pressed for Time was the 12th truck overall to hit the streets in Atlanta. The truck specializes in Paninis. For more information click here.
Gardening with Gurvir with Pike Nurseries.  This week we are getting tips for cool houseplants for the hot summer.  For more information click here.