Good Day Atlanta Viewer Information: April 15, 2015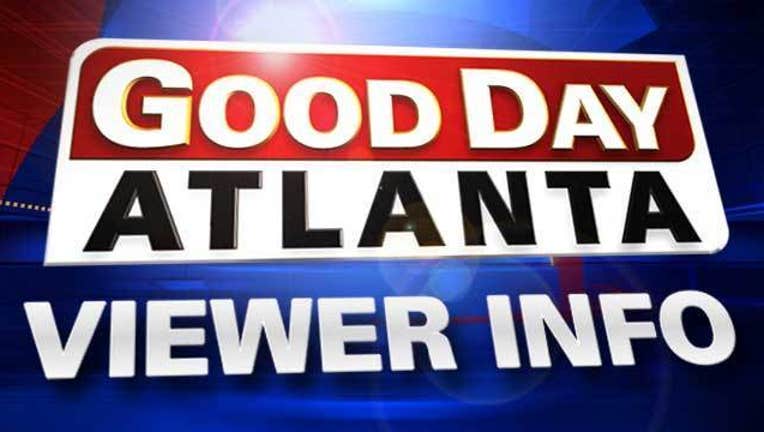 article
I-Team Dana Fowle : Water Heater Rules: Water heaters are getting a make-over starting April 16. This change could limit which water heaters are available for you to choose from, and increase the cost. See the story here.
2015 Tax Day Freebies. Click here for the list. 
Your tax questions answered: Can't make the April 15 deadline? Click here. 
Post offices staying open late for Tax Day. List of offices here. 
Drumroll, Please: World's Fastest Drummer Contest Comes to Atlanta. The drumsticks will be flying in Atlanta this week as the 2015 World's Fastest Drummer Southeast Championship comes to town!
The "extreme sport drumming competition" takes place April 15th through the 18th at the Atlanta Institute of Music and Media, and is sponsored this year by Atlanta-based Church's Chicken. So, what exactly is this extreme sport? The goal is to see who can play the most single strokes in just one minute. An instrument called a Drumometer counts the strokes, and is the official device used to determine the ultimate title of World's Fastest Drummer!
Good Day Atlanta's Paul Milliken might not be the World's Fastest Drummer, but he spent the morning at AIMM with some of the men and women who are vying for the ultimate title! For more click here.
CASTING CALL: Don't miss the latest "EXTRA" jobs in TV shows and movies filming in Atlanta at 8am. Actor/radio personality Greg Clarkson joins us with the latest jobs straight from the casting companies. Watch the segment here.
Endless Yard Sale: Are you a picker or collector? Can you bargain and deal like a pro? Our House Media is casting Picking Teams for GAC's competition series Endless Yard Sale. If you're interested in being on the show contact Lauren Hugh at 416-551-1031 x260 or you can email her at lhugh@hourhousemedia.com. 
APS Cheating trial -Judge Glenda Hatchett gives us her perspective on the sentencing and possibility for appeals. For more on Glenda Hatchett click here.