Georgia DOT launching CHAMP assistance patrols statewide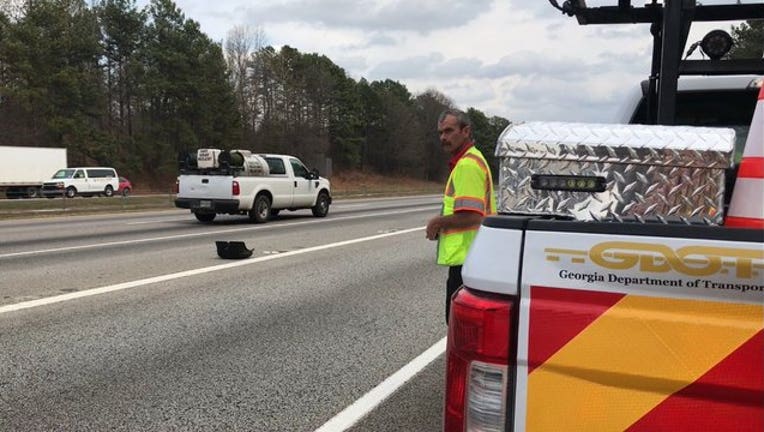 article
GAINESVILLE, Ga. - You've likely seen the Department of Transportation HEROs, Highway Emergency Response Operators that help keep traffic moving around Metro Atlanta, but what about CHAMPS, outside of the metro area?
Soon, Georgia will be the first state to provide highway assistance statewide. C.H.A.M.P., or the Coordinated Highway Assistance and Maintenance Program, launched last month in Northeast Georgia. It's a new service from DOT that can help drivers, and clean up debris.
John Boudway is a CHAMP.  "I really enjoy helping people, it's something I've done for years. I've been in public safety for over 30 years, so it's just something I really enjoy," John says.
John and the other CHAMP drivers are the eyes and ears patrolling and helping stranded drivers along I-85, in Northeast Georgia. "They're patrolling from SR-20 in the Buford area, all the way up to the South Carolina state line, so thats 64 miles worth of patrol," says DOT District One Communications Officer.
Not only do they help drivers in need, but what makes them unique is that they also work to keep the highways clear of debris and report trouble back to the DOT. "Their main thing is to help our infrastructure, so if they see a clogged draining structure, if they see a bridge that needs debris removed, they're going to be there," adds Katie.
"If it's in the lanes, it can cause a traffic hazard. People could swerve to miss the debris, lose control of their vehicles, and wreck. This debris can actually get off shoulders, get down in drains, block drains and we could start having flooding issues," John explains.
The new patrols are paid for by the 2015 Transportation Funding Act. "We have people that want to tip our people. They want to tip our HEROs and they want to tip our CHAMPs now. This is something that's a service paid for by DOT, this is not something we need payment for," Katie says.
It may take a minute for the word to spread, but these CHAMPs are here to stay. "A lot of people have the misconception when we pull up in our big champ trucks that we're AAA, it's not AAA, it's a CHAMP. CHAMPs are there to help you, to get you off the road, to fill you up with gas if that's what you need and really to protect our infrastructure and assets out there on Georgia's roadways," Katie says.
CHAMP is rolling out now, along I-85 in Northeast Georgia, and on I-20 toward Augusta. By the end of May there will be 48 full time operators and trucks patrolling 16 interstate routes in Georgia. To reach a CHAMP, just like with a HERO unit around metro Atlanta, you can call 511 to reach a DOT dispatcher.
DON'T MISS: Iconic Decatur bowling alley 'spared' by new owners