French bakery reigns with Mardi Gras king cakes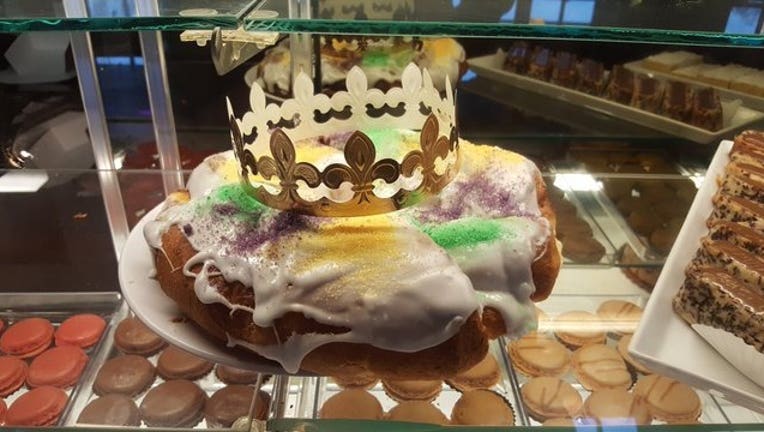 article
MARIETTA, Ga. - Its name means "sweets of France" and that's exactly what a local French bakery delivers...especially during Mardi Gras season.
Douceur de France is the tasty creation of Chef Luc Beaudet, who started the French bakery and cafe in early 2000.
Beaudet studied as a pastry chef throughout France and Europe, learning the techniques of each unique region, and now uses those techniques to create French pastries at his Marietta and Roswell locations.
This time of year, the chef and his team bake dozens and dozens of King cakes, a Mardi Gras staple that comes from the French tradition of baking a cake to honor the 3 Kings.
Douceur de France bakes and sells the traditional galette des rois as well as the New Orleans King cake, which is more familiar to Americans.
WATCH: Good Day Atlanta's Paul Milliken spent the morning at the Marietta Douceur de France, getting in the Mardi Gras spirit with the bakery's delicious creations.
NEXT ARTICLE: You can own a piece of the Georgia Dome