Fla. couple eating from their original wedding cake for 60 years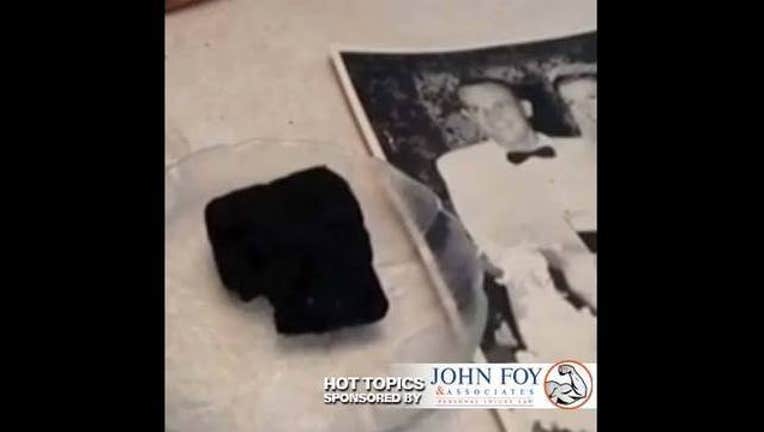 article
Most people keep their wedding memories in a photo album, but one Florida couple uses a coffee can. 
Ann and Ken Fredericks have been married for 60 years. 
Every year on their anniversary they have a bite from their wedding cake which is the one Ann's grandmother made in 1955. 
What's left has been kept in a coffee can in a closet. 
Every year they pour brandy over a piece of the dark fruitcake, break off a piece and relive the happiest day of their lives.
It's unclear how the cake has managed to last, not in the fridge, for 60 years but the Fredericks said it has never made them sick.