Chattanooga goes 'wild' for new lemur forest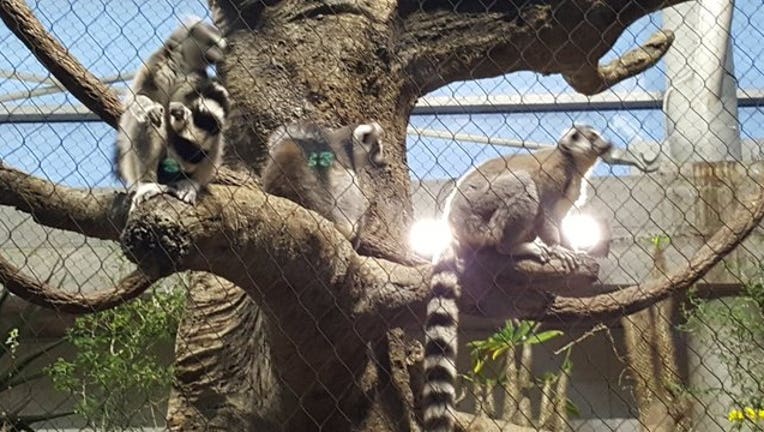 CHATTANOOGA, Tenn. - When you think of aquariums, you think of fish.  But a new addition at Tennessee Aquarium will have guests eyeing the sky, watching for some furry creatures who now call the facility home.
The top floor of Tennessee Aquarium's Ocean Journey building has been transformed into the Lemur Forest, which officially opened March 1 and provides a home for the Red-ruffed and Ring-tailed Lemurs.
The Lemur Forest replicates a rain forest, giving the animals plenty of high tree tops to explore and an island on which to soak in some sun.
Aquarium staffers say bringing lemurs to the facility will help educate people about these endangered animals (which are exclusively found on the island of Madagascar) and hopefully inspire others in the efforts to save them becoming extinct.
Along with the Lemur Forest, other new additions to Tennessee Aquarium include a renovated Stingray Bay touch tank and a new tropical plant wall.
Good Day Atlanta's Paul Milliken spent the morning in Chattanooga, visiting the Lemur Forest and learning more about why Tennessee Aquarium might just be the perfect Spring Break destination.  
DON'T MISS: Atlanta escape game makes a splash with new experience